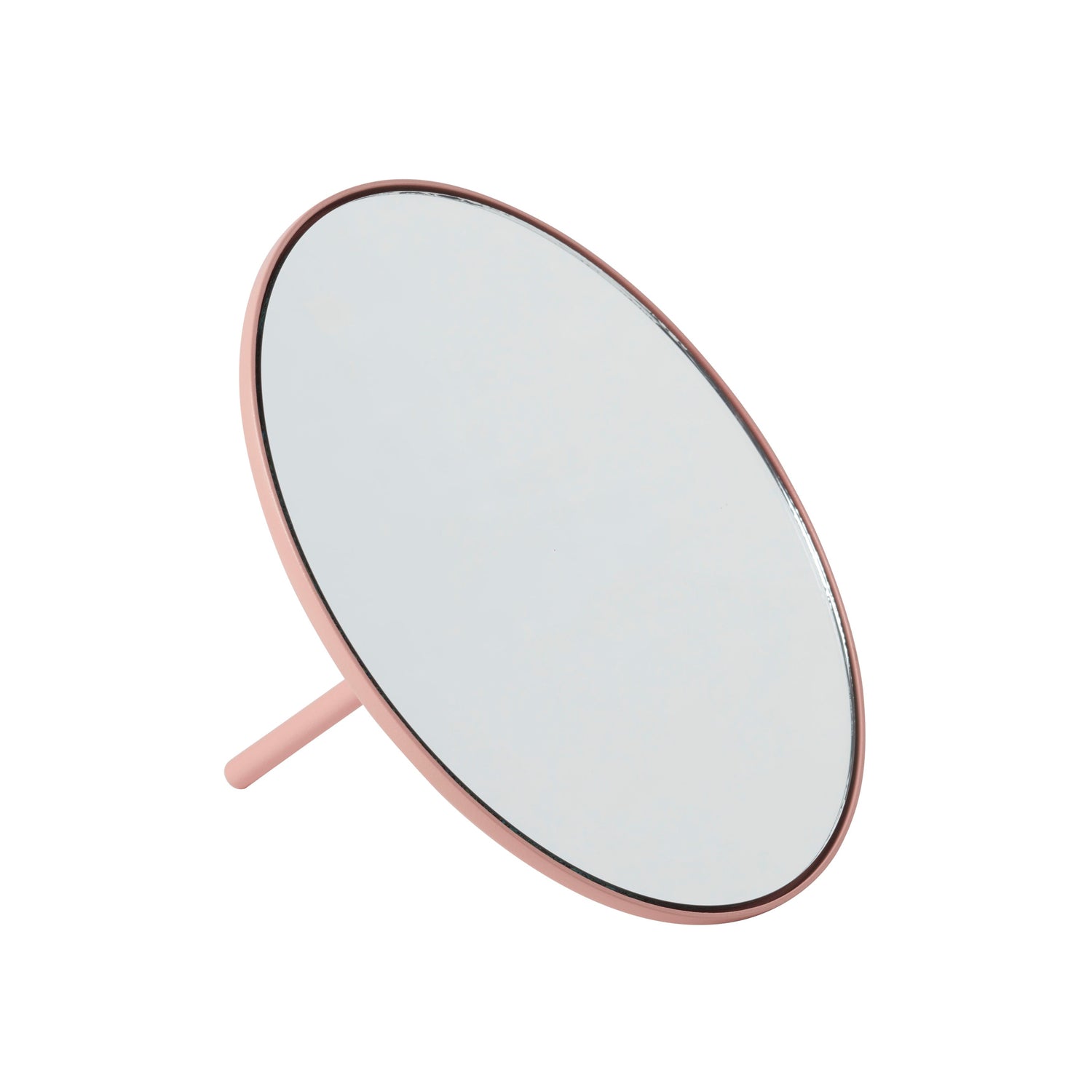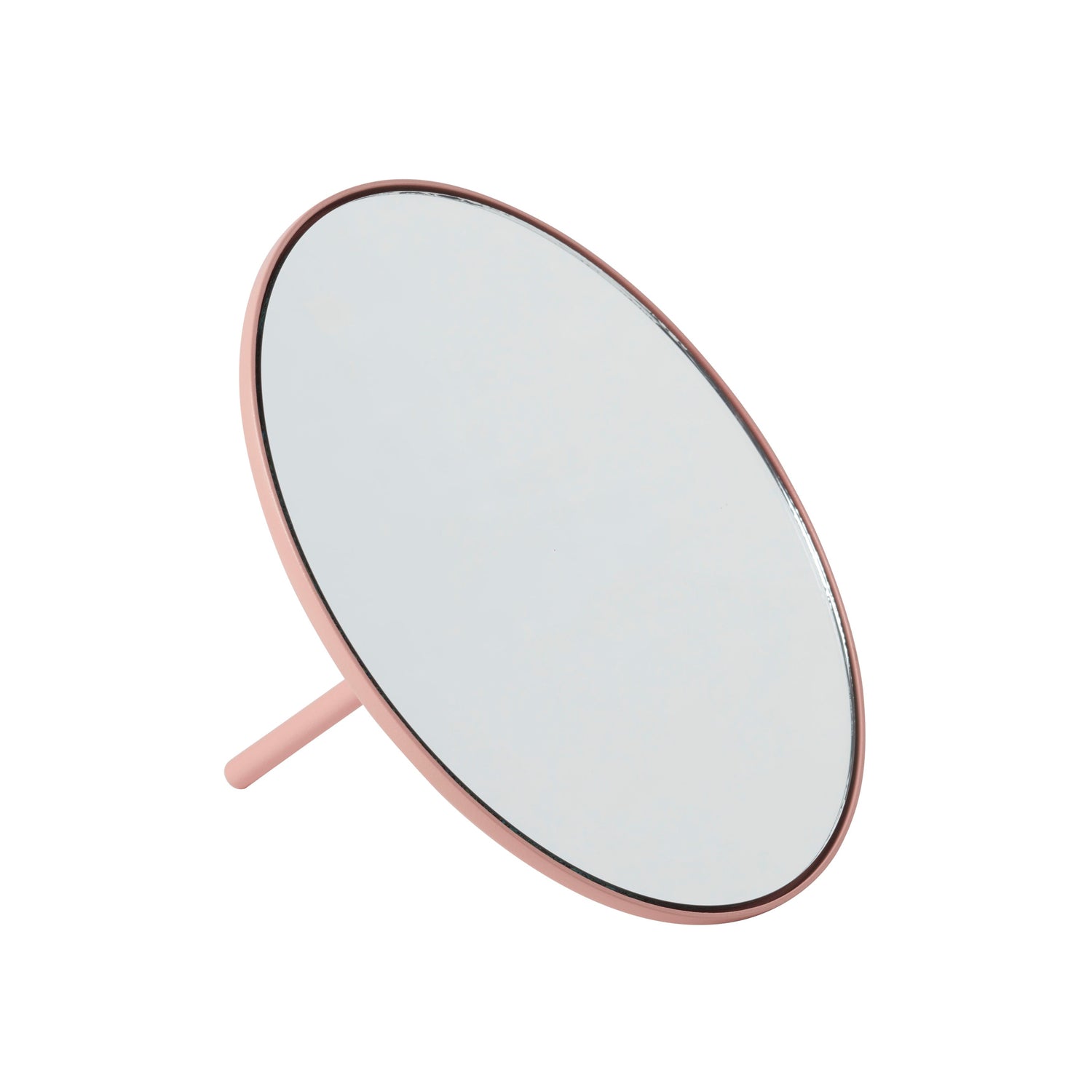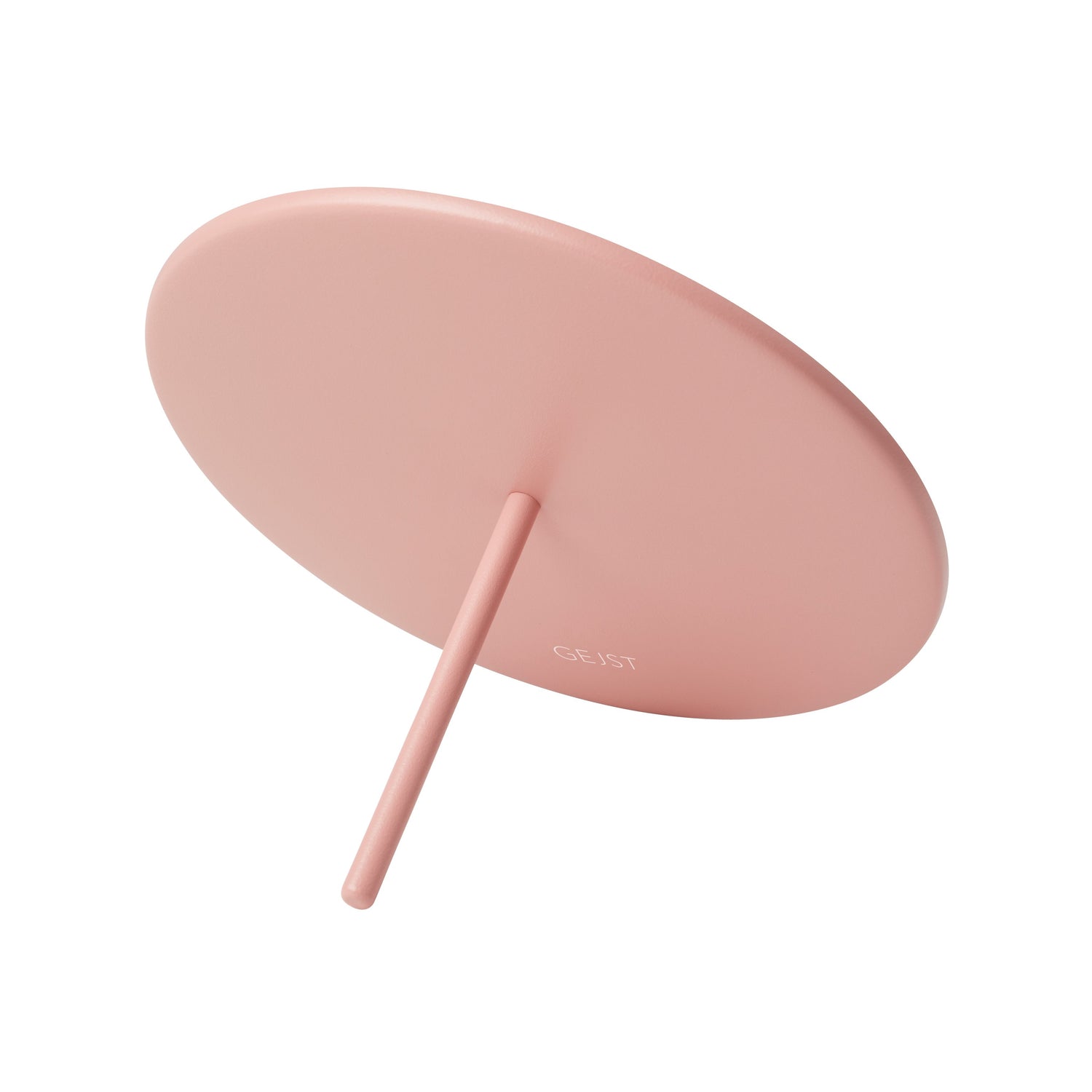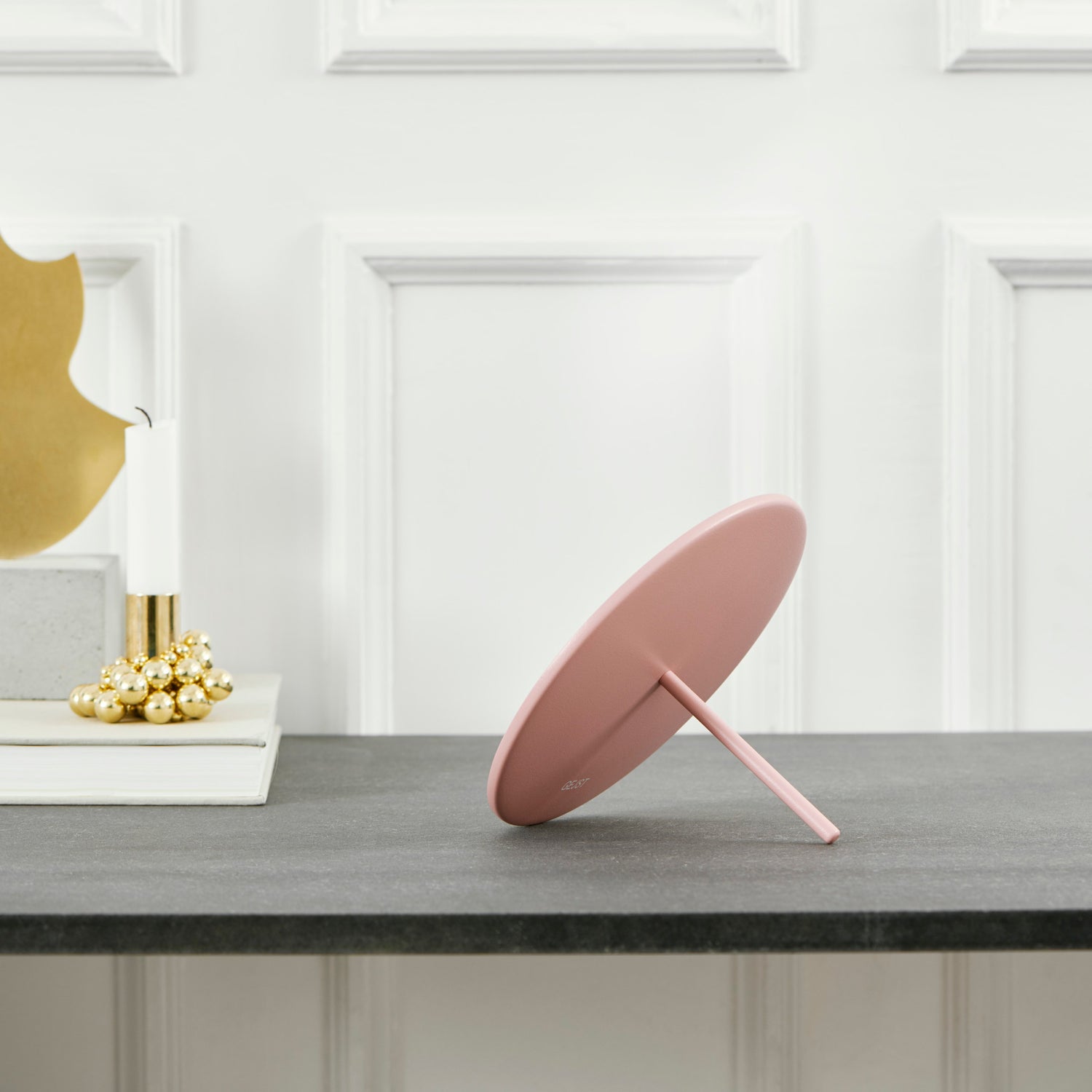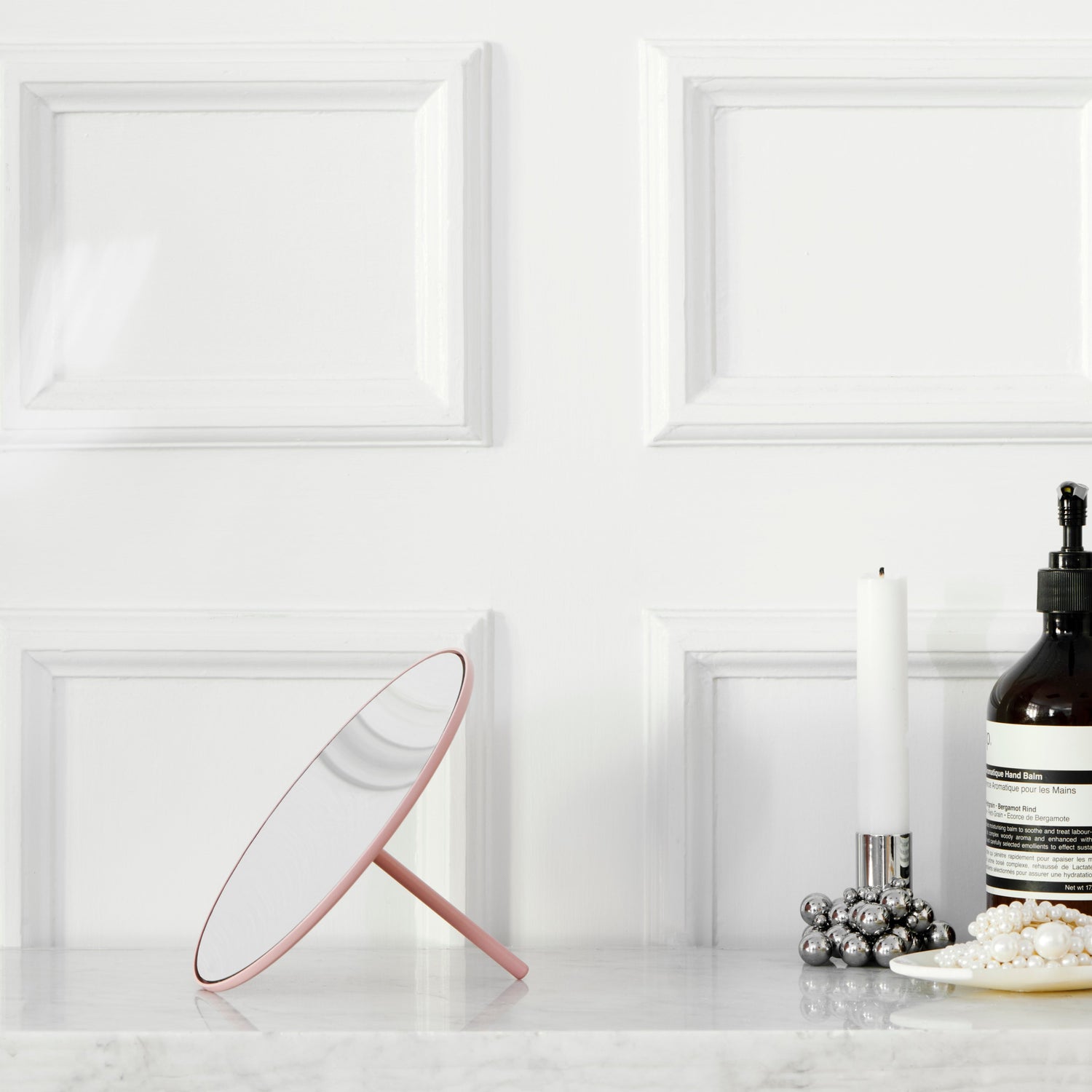 Io makeup mirror is a small lightweight mirror with a simple and functional design, that is reduced to the most fundamental elements.
FURTHER INFORMATION 
Product name: Io
Product category: Makeup mirror
Colour: Rose
Material: Steel and glass
Designer: Michael Rem
Dimensions: Ø: 18 cm, D: 10 cm 
Io makeup mirror
is a small mirror designed by Michael Rem for Gejst. A Pure and simple design, that can be used as a beautiful decoration piece and as a mirror. The makeup variant with magnifying glass is ideal for the bathroom or bedroom, to have nearby when putting on your makeup. The
Io 
makeup
 mirror
is clever developed with a small weight lot, that always makes the mirror rolls back to the same position.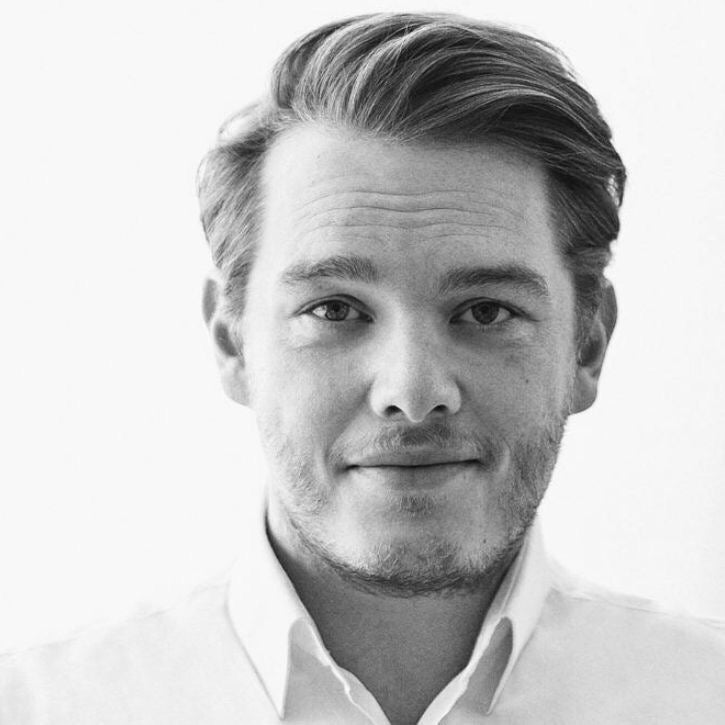 Designer
Michael Rem
Designer Michael Rem is based in Berlin and graduated from the University of Fine Arts Saarbrücken, Germany in 2009. He worked on several projects for renowned design companies before opening his own studio in 2012 and his first collaboration with Gejst in 2017.
See products