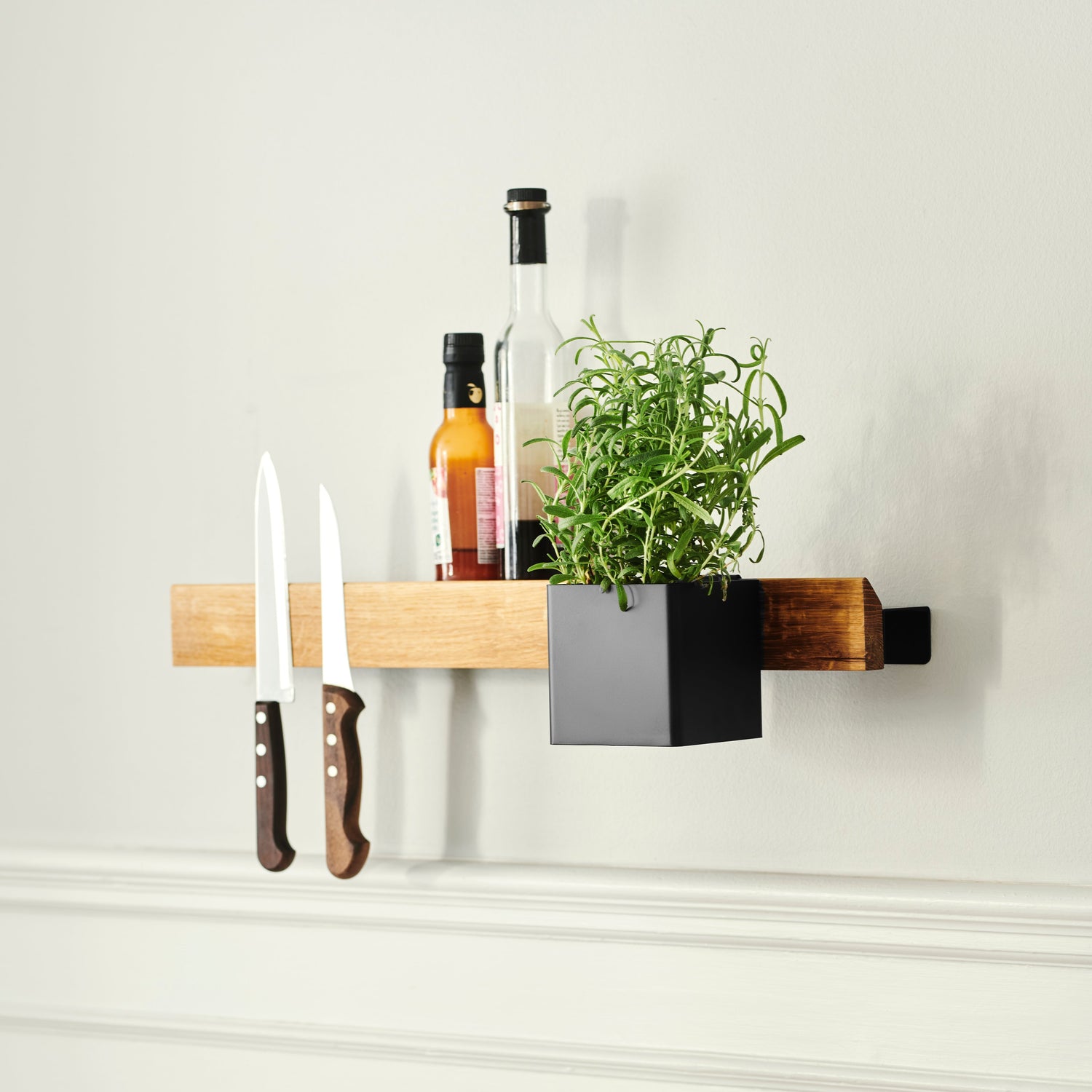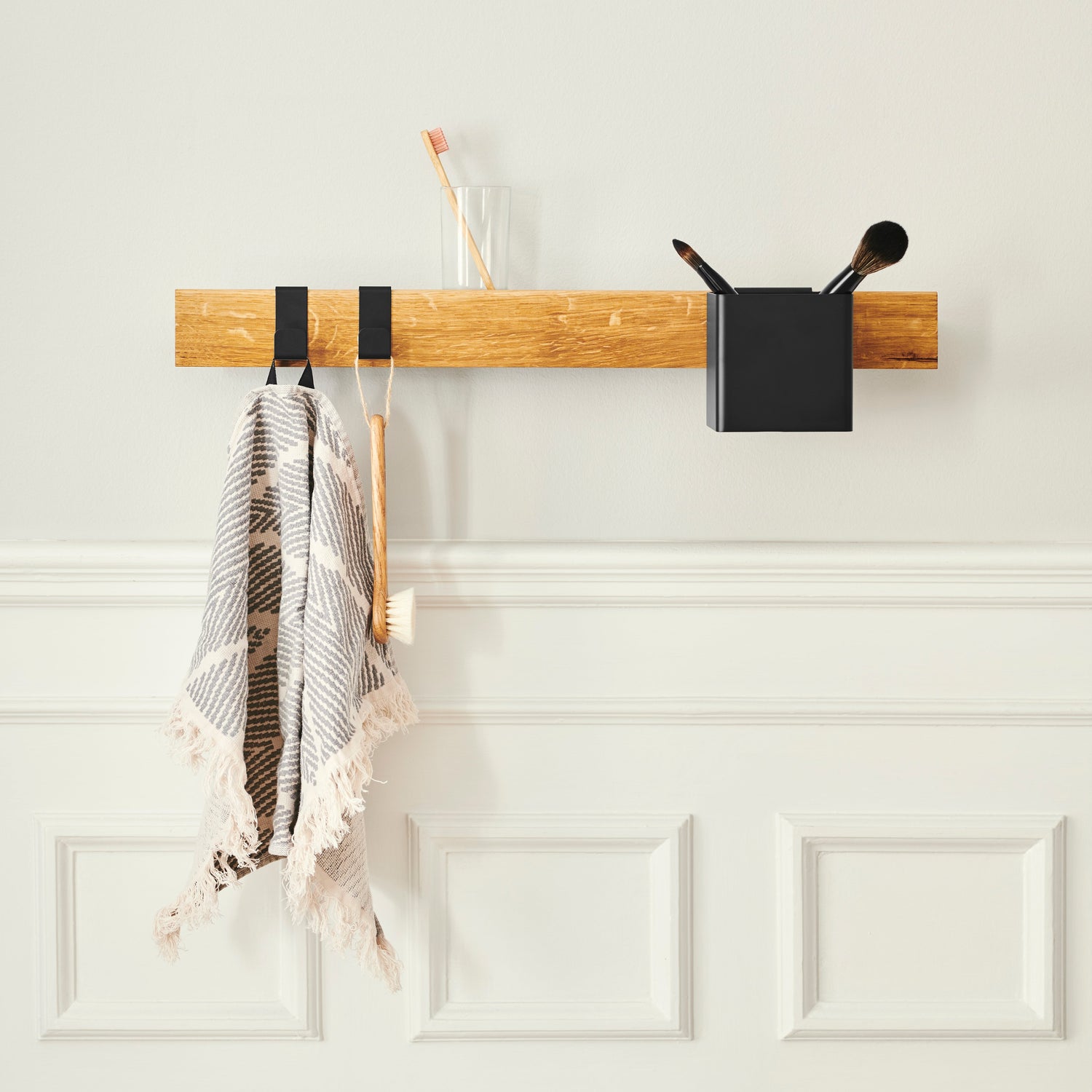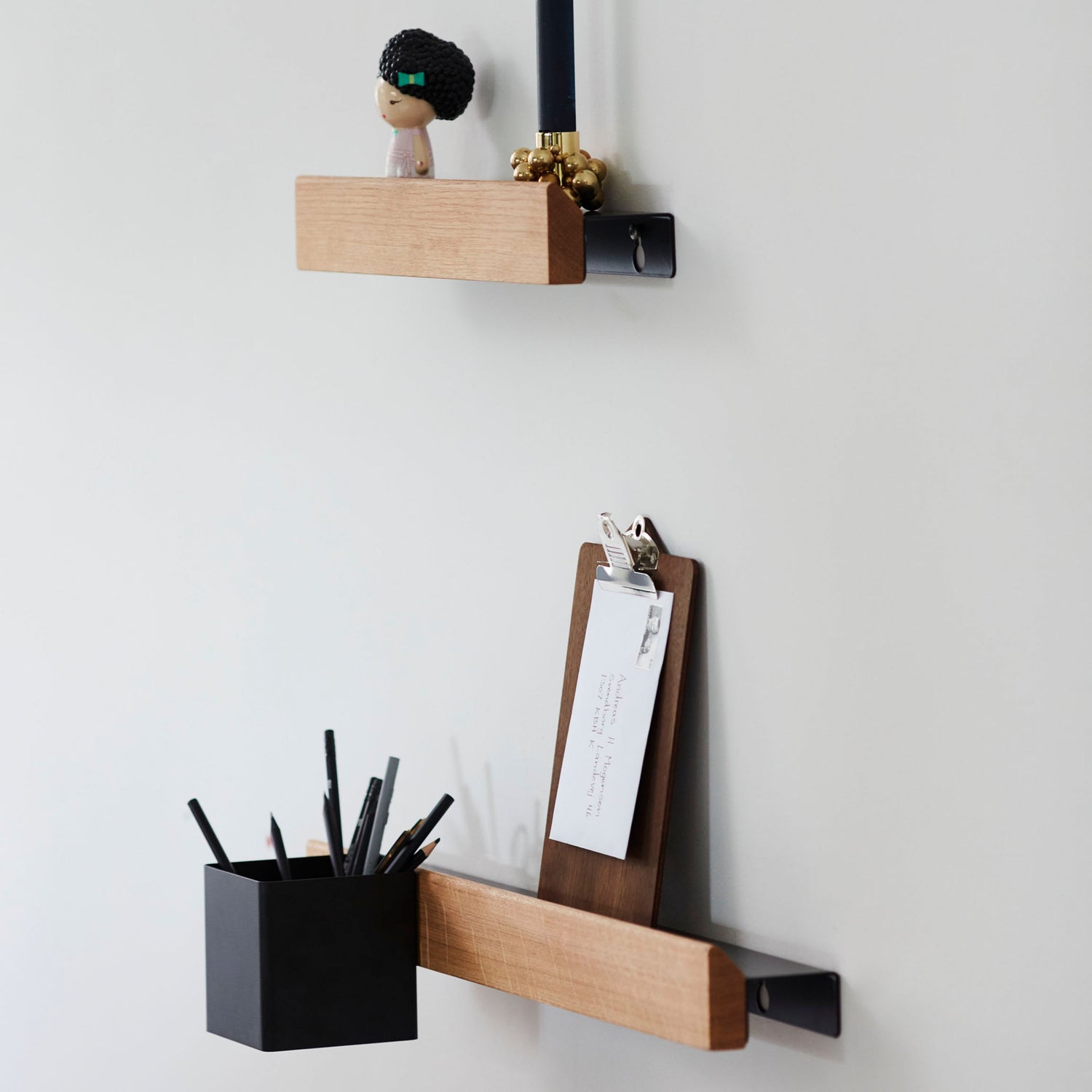 Flex box small is a accessory made to hang on the Flex magnetic shelf. Flex is a multifunctional storage shelf, just the right size and with all the elements you need for keeping your bits and pieces tidy in all sorts of settings.
FURTHER INFORMATION
Product name: Flex
Product category: Box
Variant: Small
Color: Black
Material: Steel
Designer: Gejst Design, 2017
Dimensions: B: 10,5 cm, H: 10,5 cm, D: 10,5 cm
Stylishly functional in the best tradition of Nordic design, Flex is made with a focus on high quality materials and combines a magnetic strip, shelf, hooks, mirror, side table, boxes and more. Effortlessly interchangeable, you choose the set up that works for you.
Flex uses a powerful magnet that allows the different elements to be placed just where you want them without wobbling. Boxes and hooks can easily be rearranged, dismounted and put back into place. Take the box with you and put it back when you're done. Surfaces, tables and worktops can be kept clear with your items neatly organized but always kept easily within reach just where you need them. The Flex series is designed by the Gejst Design Team.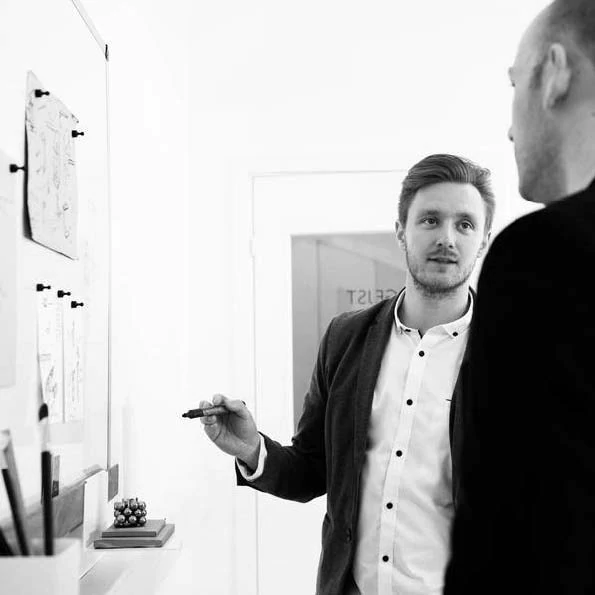 Designer
Gejst Design
Focusing on functional design and high quality materials, Gejst takes a normal product, looks at the need to be fulfilled, then strips it down to come up with something thrilling. Multifunctional and thought through to the smallest detail, you decide the final design and how it will be used.
See products