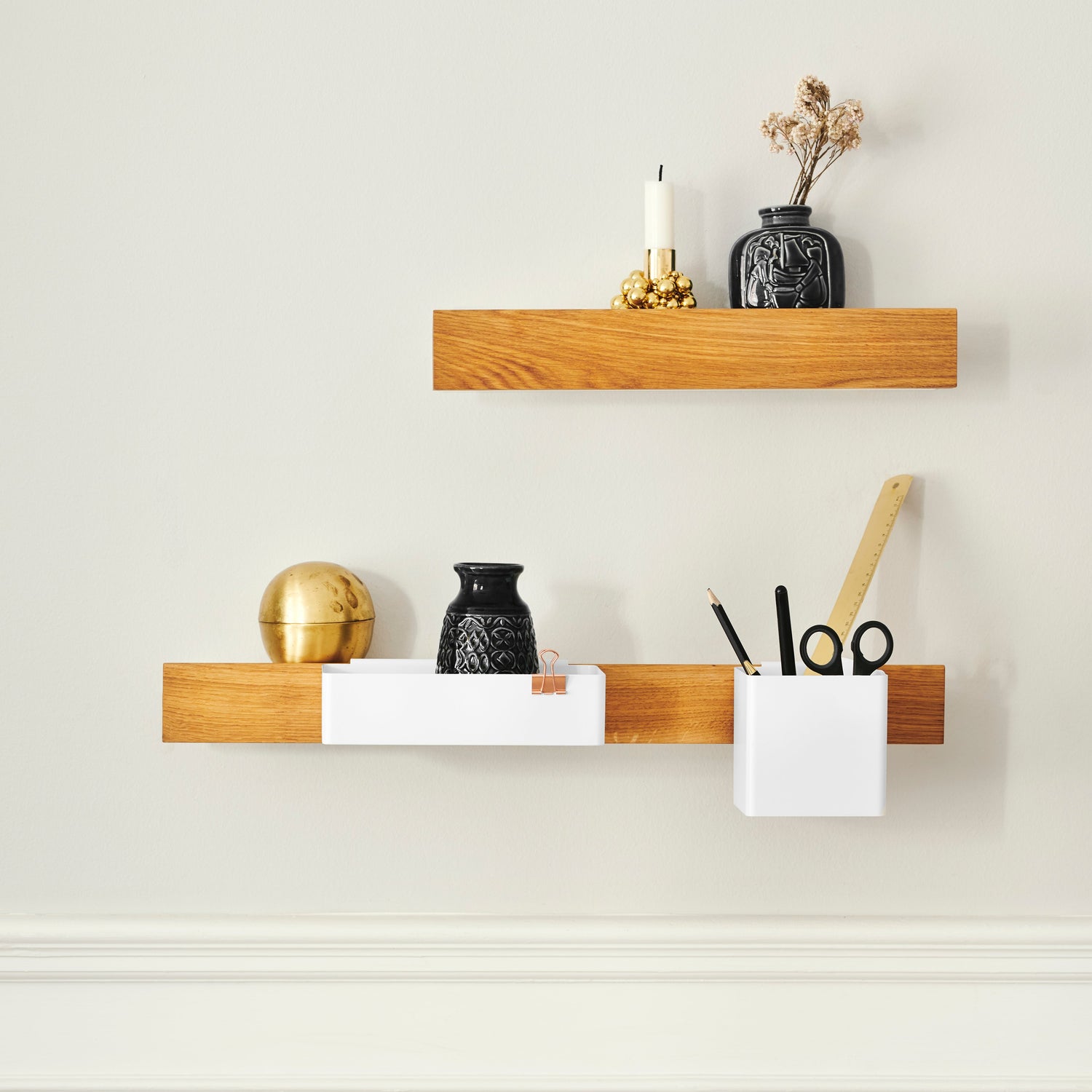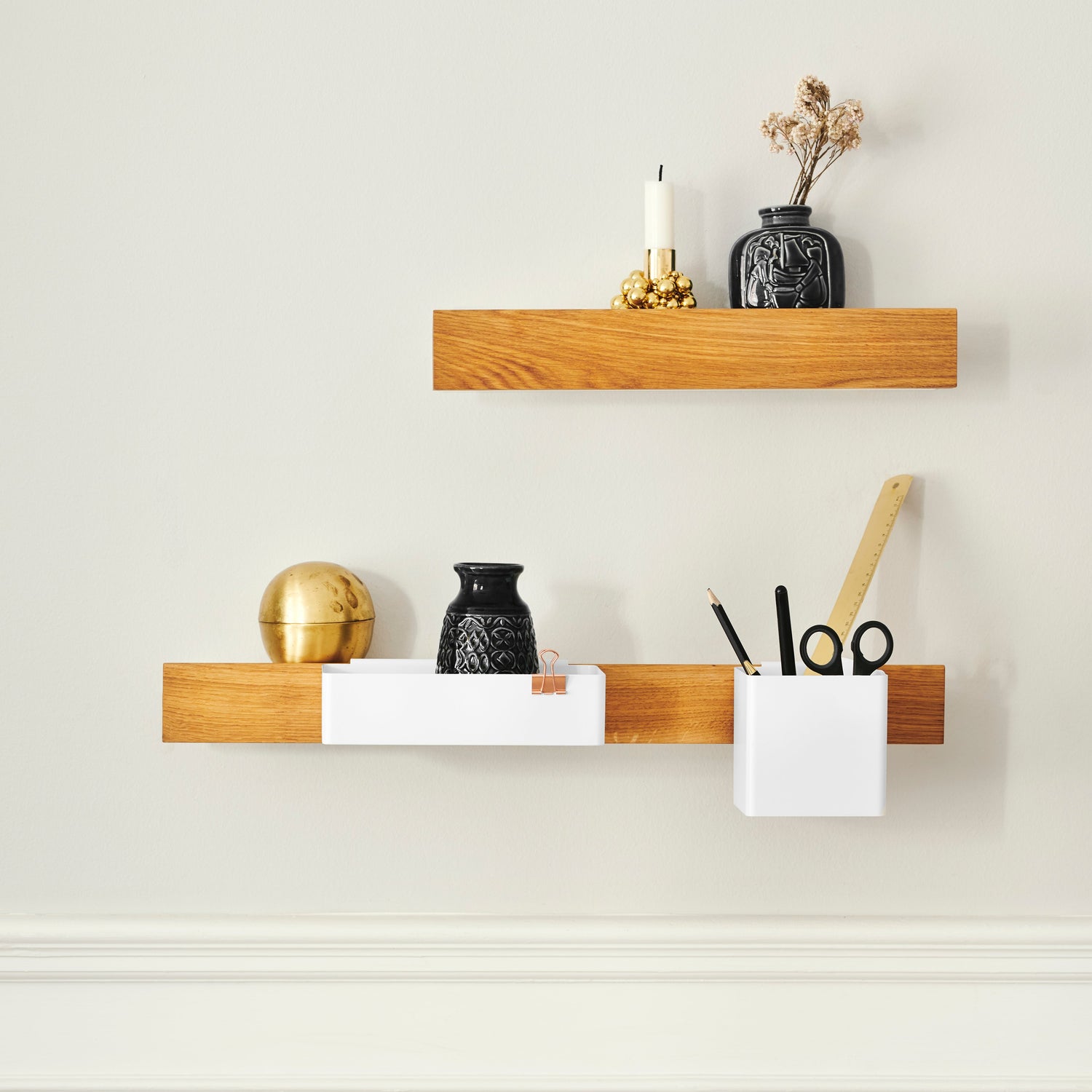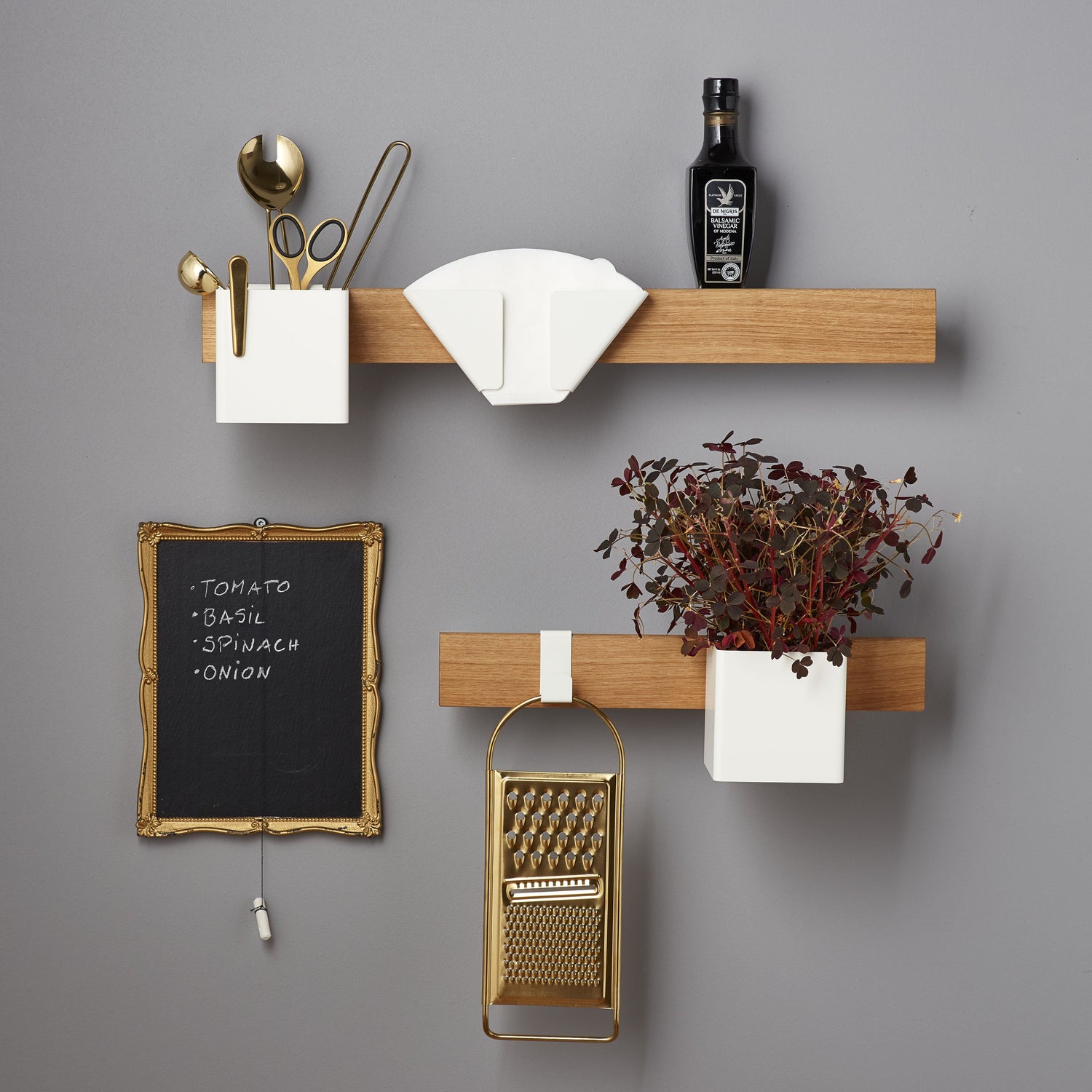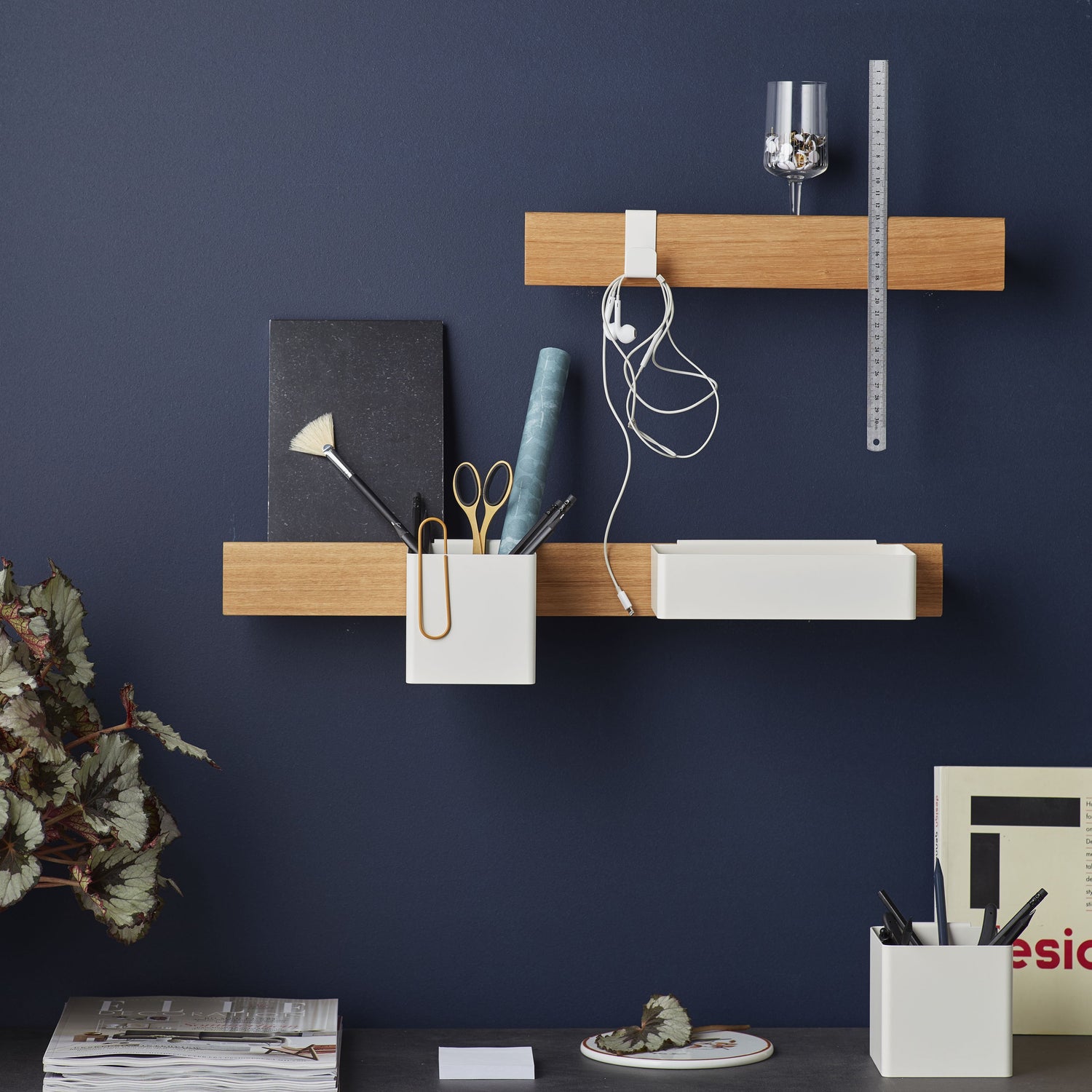 Flex magnetic shelf 40 oak/ white
The Flex magnetic shelf 40 is perfect for the cramped entrance hall, for the most necessary office supplies or in addition to the longer Flex magnetic shelf 60. Use the shelves individually, in extension or staggered, and create your very own expression.
FURTHER INFORMATION
Product name: Flex
Product category: shelf
Variant: 40
Material: oak, steel
Color: White, oak
Designer: Gejst Design, 2017
Dimensions: B: 40 cm, H: 6 cm, D: 8,4 cm / Shelf part is 6cm wide
Flex is a multifunctional magnetic storage shelf, just the right size and with all the elements you need for keeping your bits and pieces tidy in all sorts of settings. Stylishly functional in the best tradition of Nordic design, Flex is made with a focus on high quality materials and combines a magnetic strip, shelf, hooks, mirror, side table, boxes and more. Effortlessly interchangeable, you choose the set up that works for you. Flex uses a powerful magnet that allows the different elements to be placed just where you want them without wobbling.

Use the multifunctional shelf in the kitchen for the spices, as a gallery shelf for your beautiful cookbooks, or as a knife holder.For example, combine the shelves with the Flex boxes for the herbs and Flex coffee filter holder. Buy Flex mirror and Flex hooks and use Flex in the entrance hall, where the keys are always in control in the future, as they can hang directly on the shelf due to the powerful magnet.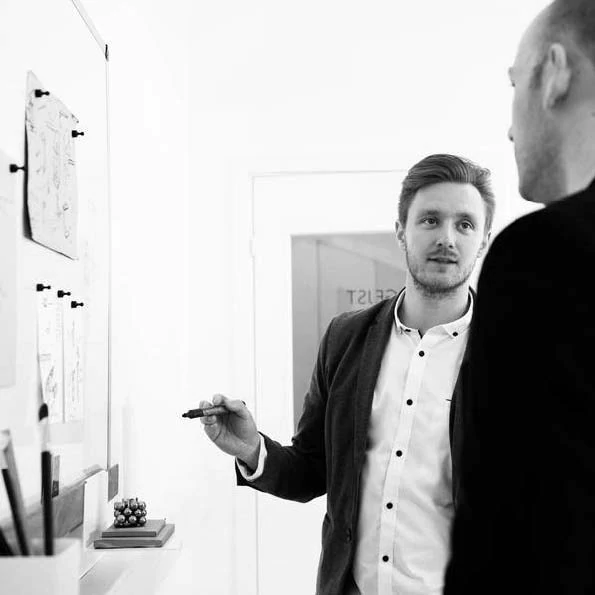 Designer
Gejst Design
Focusing on functional design and high quality materials, Gejst takes a normal product, looks at the need to be fulfilled, then strips it down to come up with something thrilling. Multifunctional and thought through to the smallest detail, you decide the final design and how it will be used.
See products