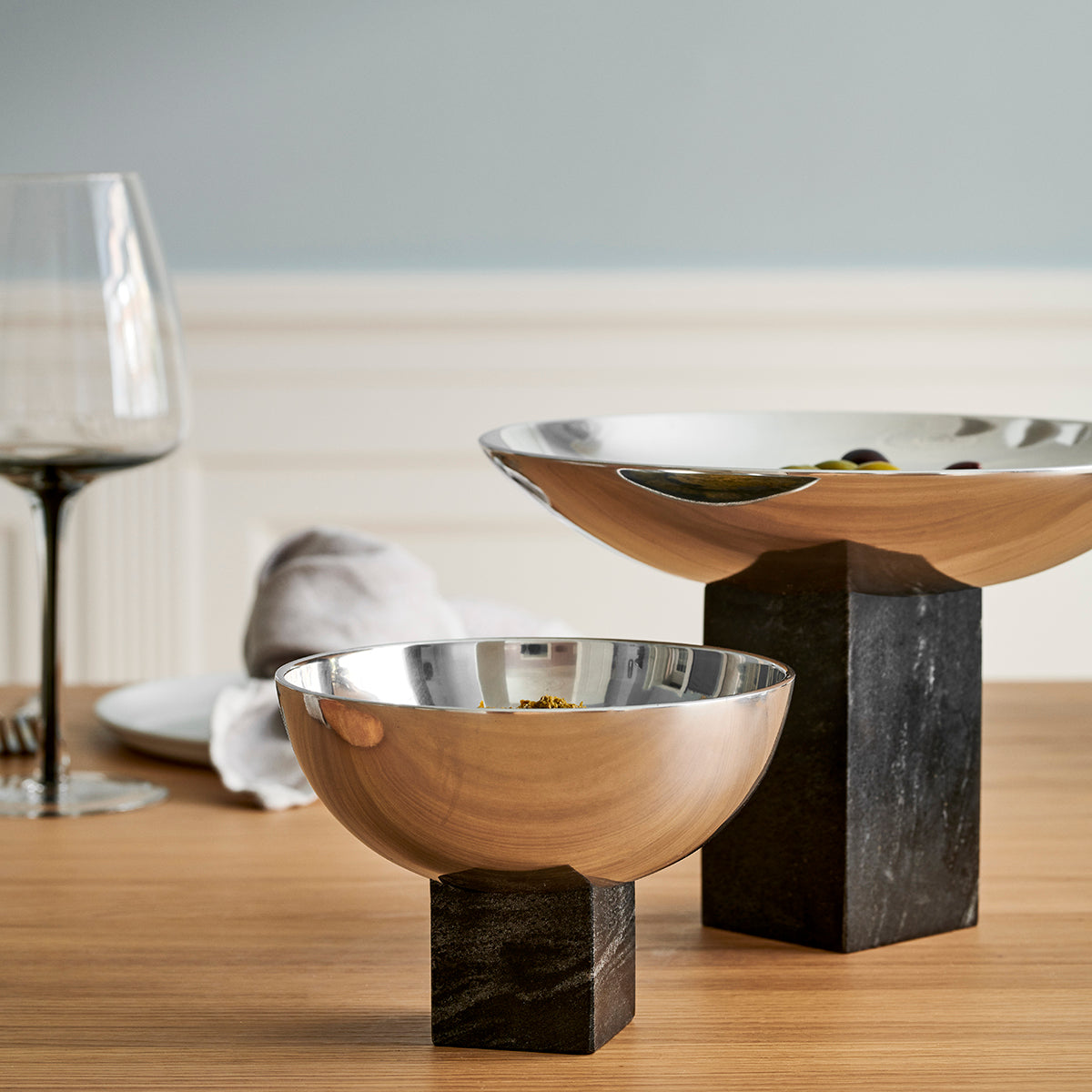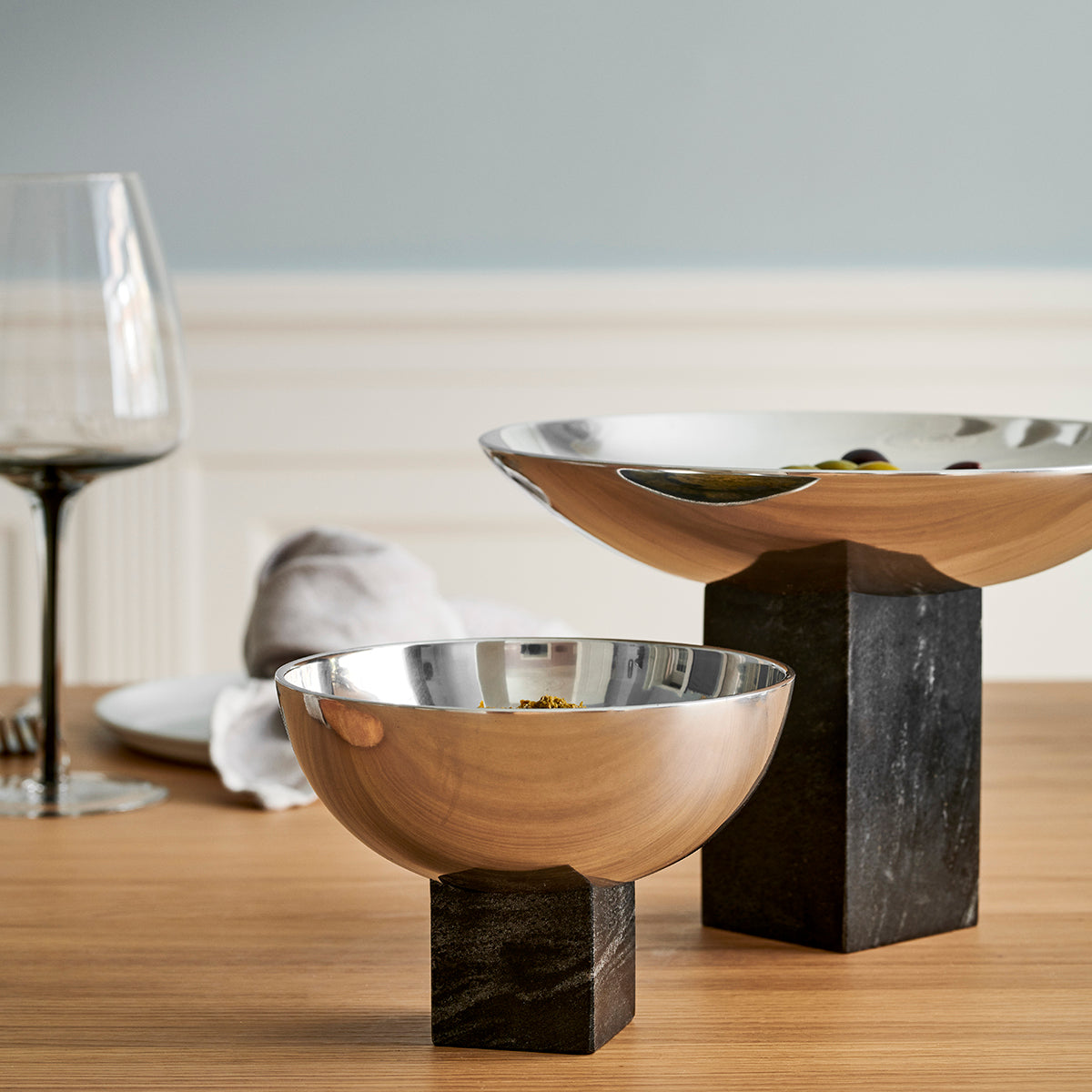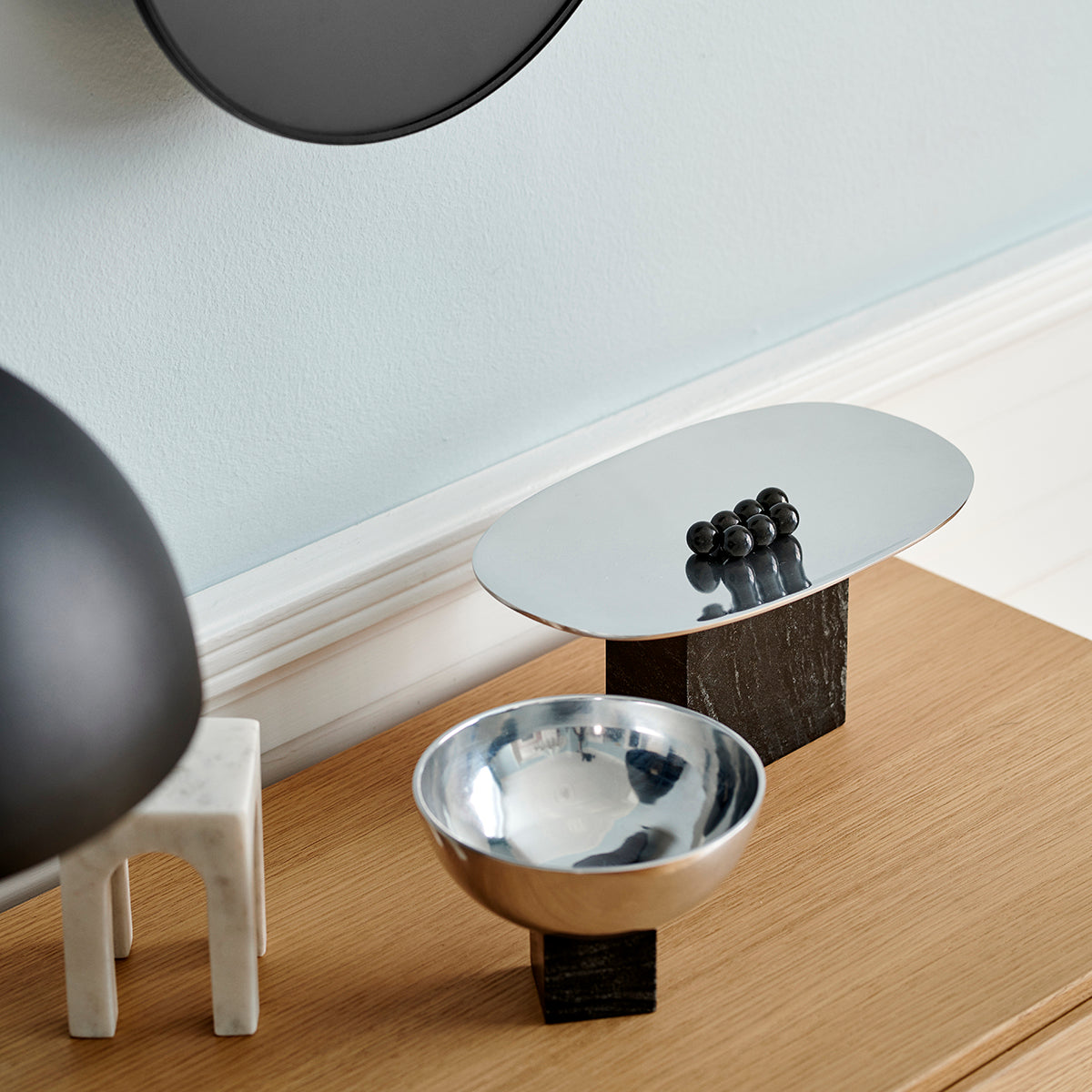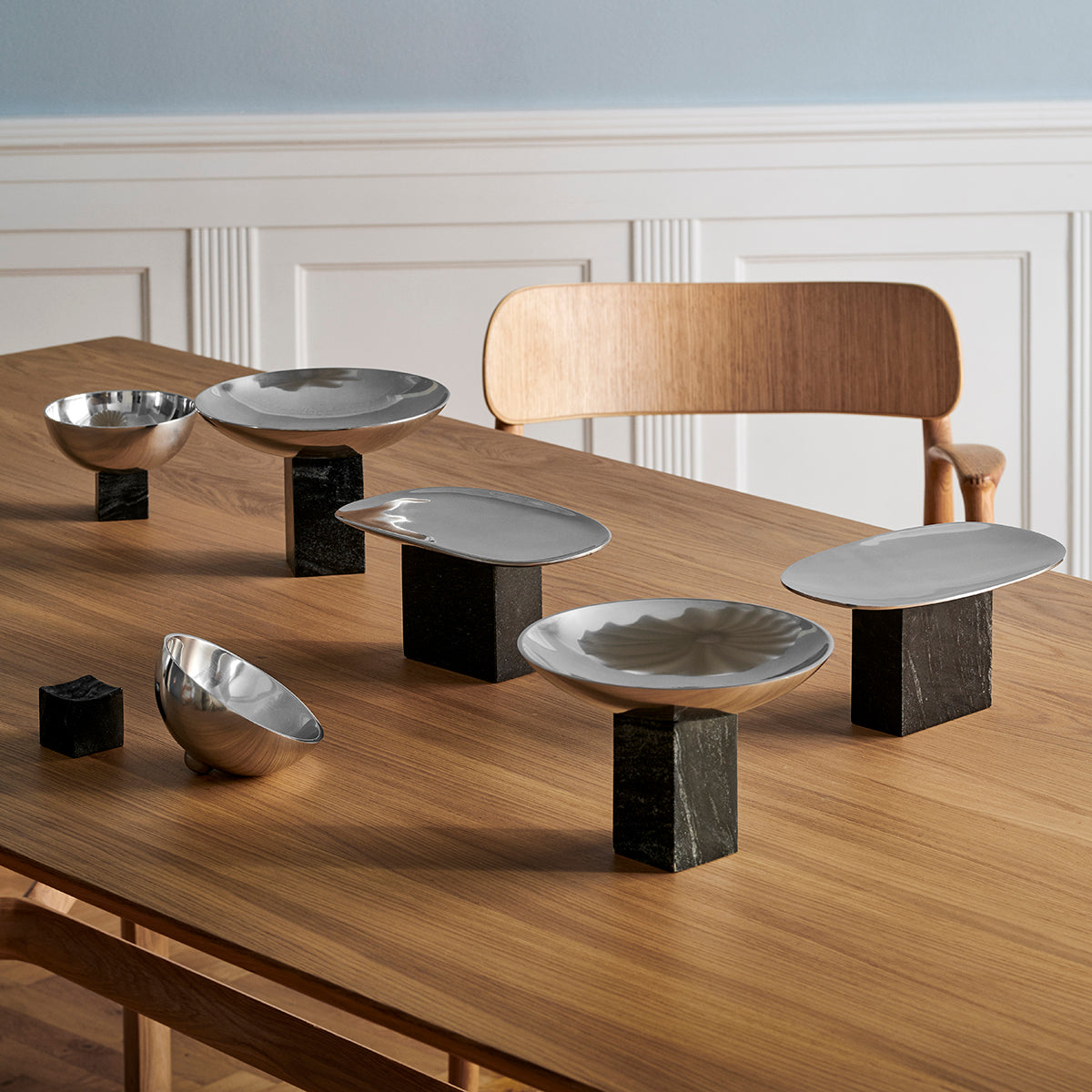 Nothing challenges the talented designer's skills more than simplicity. 'Sapoto' is a Japanese word that means 'with support'. In order to underscore that core design idea, Kasper Friis Egelund combined soft organic shapes in sand-cast polished aluminium with rough, dark stone that is not just a plinth but a beautiful and distinctive object in its own right.
While the serving tray and bowls are hand polished to a shine, the raw sand casting method lends a beautiful contrast to the dark marble of the plinth.  The Sapoto series consists of objects that spark curiosity. Invite us to touch. To pick them up. To share.
FURTHER INFORMATINON 
Product name: Sapoto
Product category: Bowl
Variant: Small
Colour: Black, Silver
Designer: Kasper Friis Egelund, 2020
Dimensions: Ø: 14 H: 10 cm
The design of the individual bowls and the tray is carefully considered. The carefully chosen shapes and structures create a beautiful dynamic between the objects that make up the series. The bowls can be used individually or in a group, where their interaction heightens the experience. The dinner table takes on a sophisticated expression when the different Sapoto bowls are combined and filled with tempting delights. The bowls can also add a decorative touch to your window sill or be used as a stylish way to present lotions or jewelry.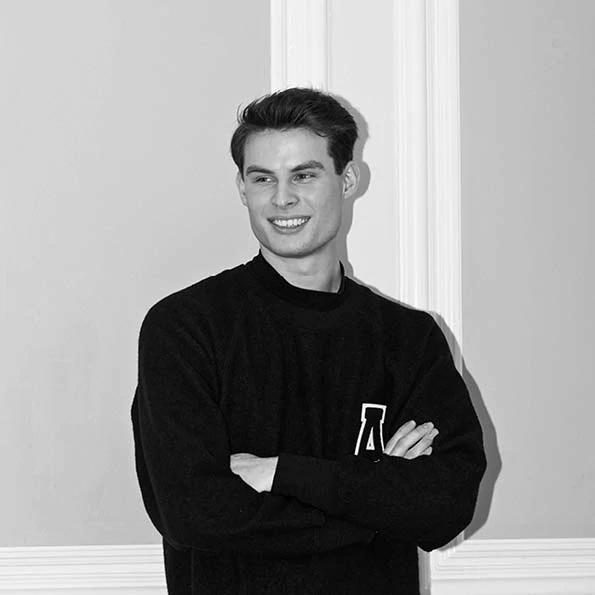 Designer
Kasper Friis Egelund
Kasper Friis Egelund lives in Copenhagen, where he also has done a master in furniture design. Together with his bachelor in design & business, he has specialized within furniture and object design. Despite a young age, Kasper has already done projects, for international and Danish companies.
See products