As a small, but useful detail Flex button has been added to the Flex collection. To prevent Flex button from outshining the item it is putting on display, Flex Button is subtle and simple in its design and expression.
FURTHER INFORMATION 
Product name: Flex
Product category: Button
Color: Black oak
Material: Oak
Designer: Gejst Design, 2017
Dimensions: Ø: 4 cm, D: 1,2 cm

Use the Flex button to keep track of this week's grocery list– or beautify your 
home with art prints, the kids' drawings or this year's family photo.
Flex is a multifunctional storage solution, just the right size and with all the elements you need for keeping your bits and pieces tidy in all sorts of settings. Stylishly functional in the best tradition of Nordic design, Flex is made with a focus on high quality materials and combines a magnetic strip, shelf, hooks, mirror, side table, boxes and more. Effortlessly interchangeable, you choose the set up that works for you. Flex uses a powerful magnet that allows the different elements to be placed just where you want them without wobbling.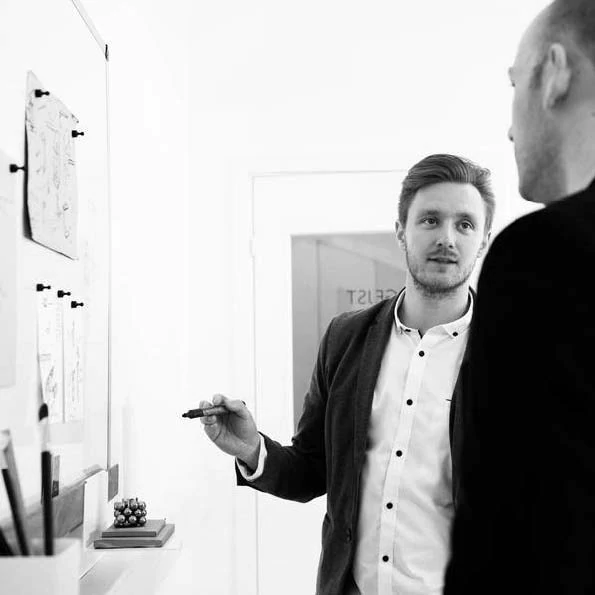 Designer
Gejst Design
Focusing on functional design and high quality materials, Gejst takes a normal product, looks at the need to be fulfilled, then strips it down to come up with something thrilling. Multifunctional and thought through to the smallest detail, you decide the final design and how it will be used.
See products