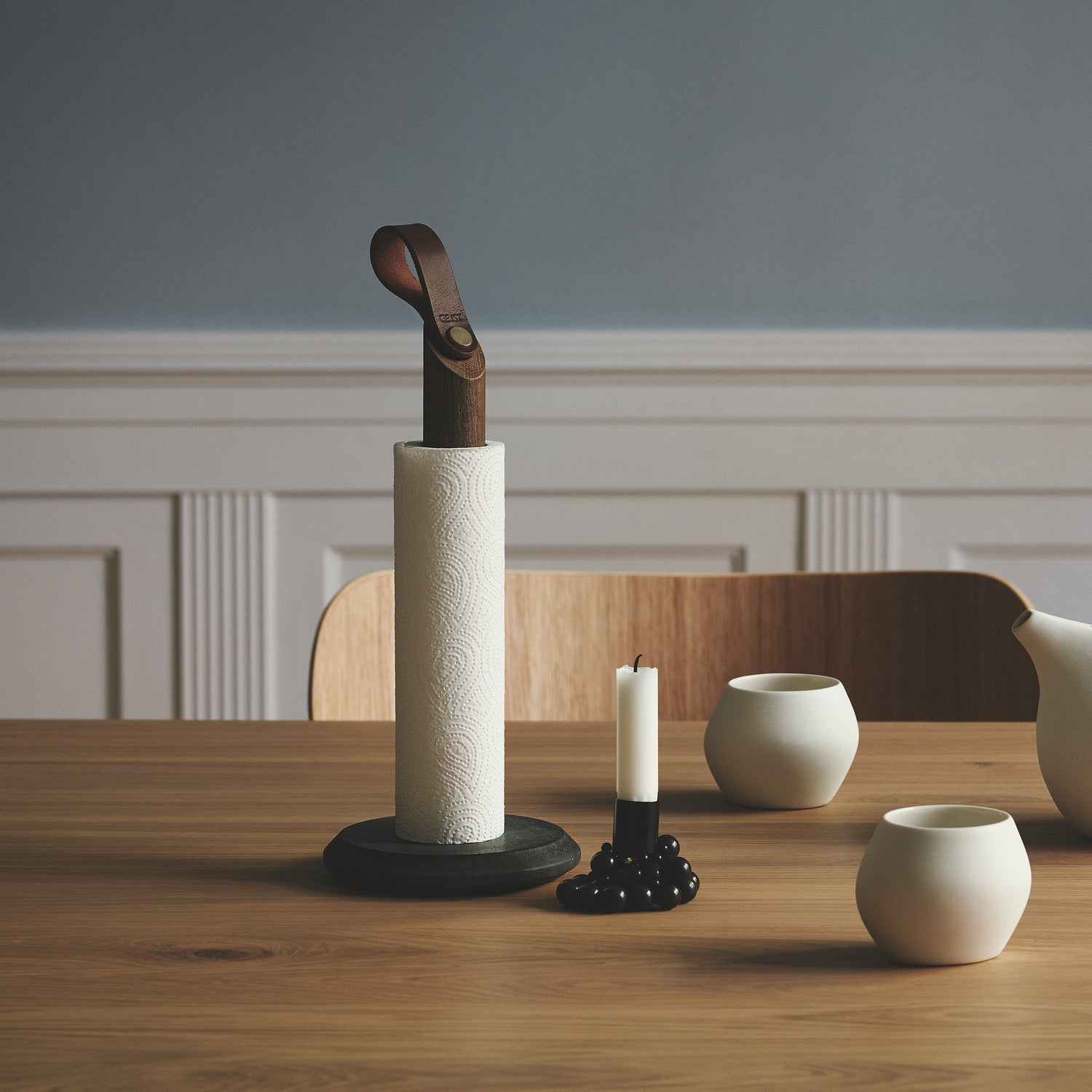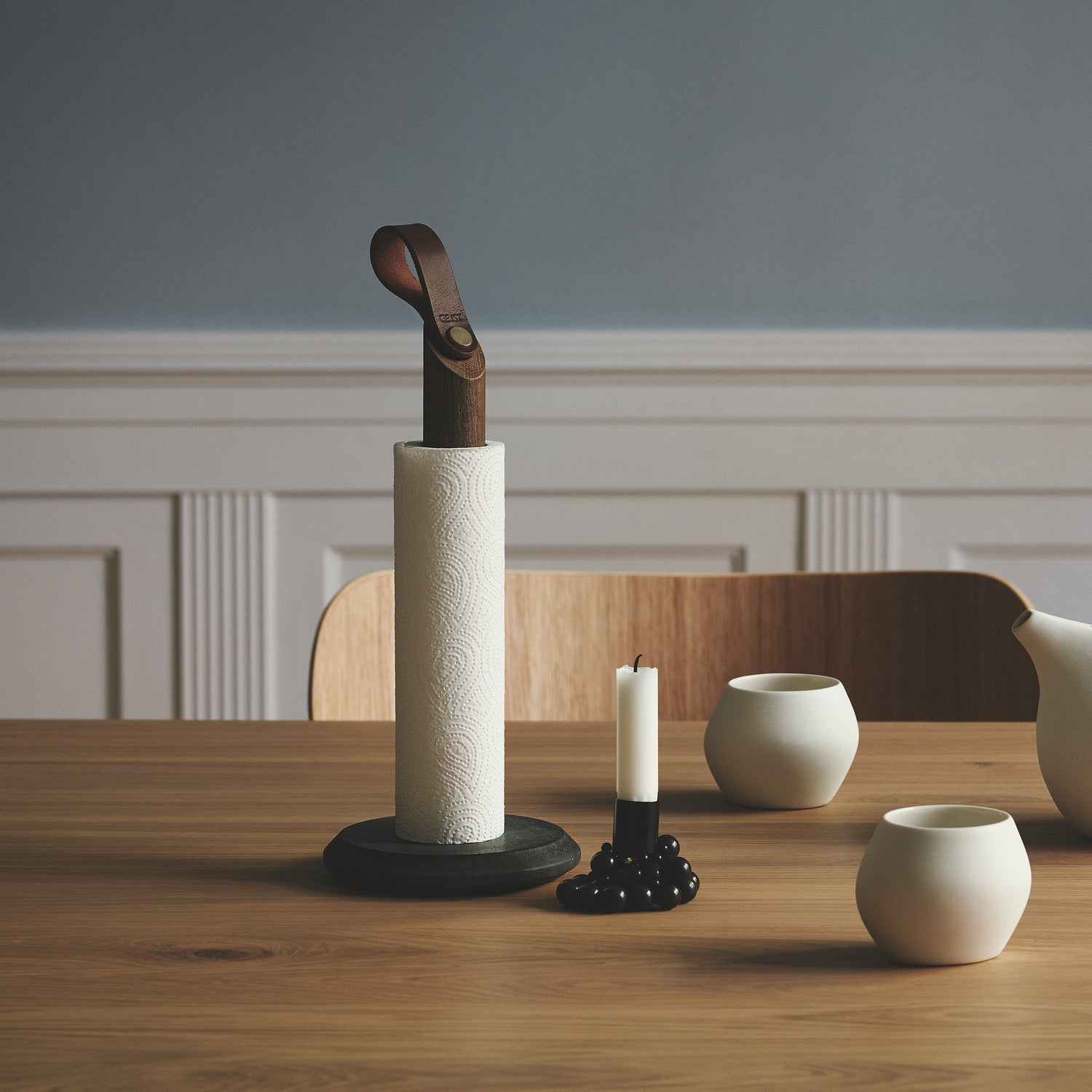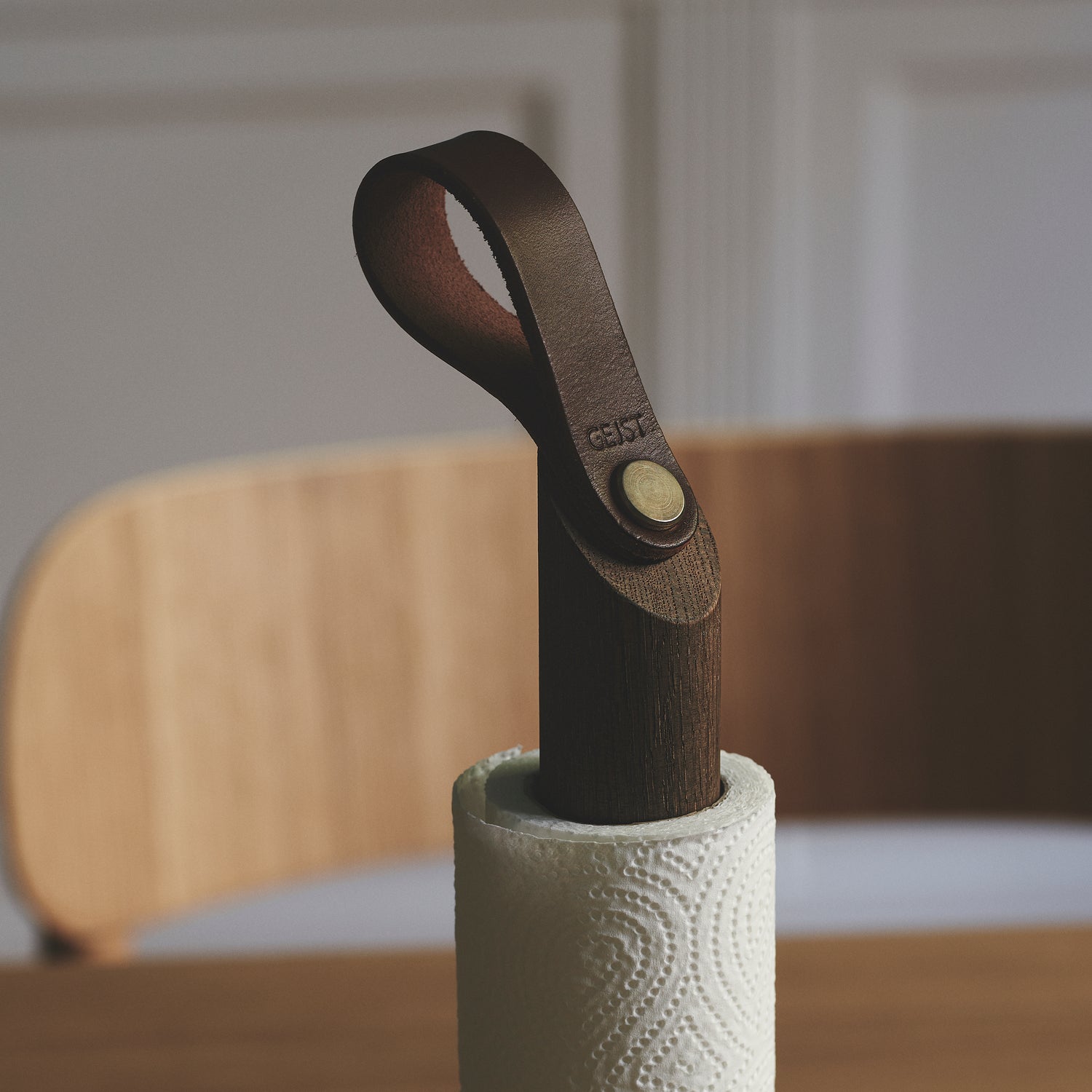 Grab kitchen roll holder smoked oak
Beautifully designed and crafted, Grab kitchen roll holder combines genuine high quality materials with exceptional Scandinavian design, to create a kitchen roll holder that takes pride of place on your table or in the kitchen. Rather than being hidden away, Grab turns the kitchen roll holder into a design element that demands to be seen.
FURTHER INFORMATION 
Product name: Grab
Product category: Kitchen Roll Holder
Color: Smoked Oak
Material: Smoked Oak, leather and concrete
Designer: Gejst Design, 2017
Dimensions: Ø: 4,7 cm, H: 31,5 cm

With a raw industrial feel, Grab combines leather, oak and concrete and celebrates the delicate interplay between these elements. A solid concrete base gives Grab a weighty feel which keeps it steady on the table. That adds a strong sense of its Nordic design heritage with a rough stone like expression.

Even when the kitchen roll itself is all gone, Grab makes an eye catching design piece standing alone on the table. Designed for functionality and with a focus on details, Grab has been stripped down to its essential parts with no extra superfluous decorations, resulting in a raw and exciting object.
Grab is available in light and dark variants and includes small felt pads on the concrete base to ensure it is scratch proof.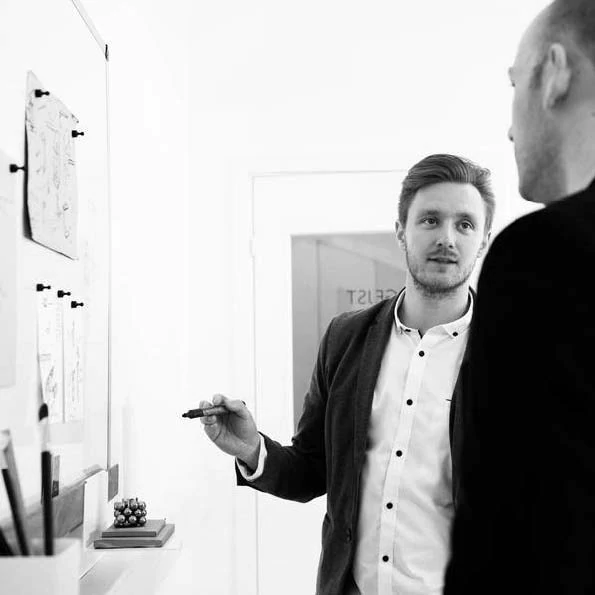 Designer
Gejst Design
Focusing on functional design and high quality materials, Gejst takes a normal product, looks at the need to be fulfilled, then strips it down to come up with something thrilling. Multifunctional and thought through to the smallest detail, you decide the final design and how it will be used.
See products