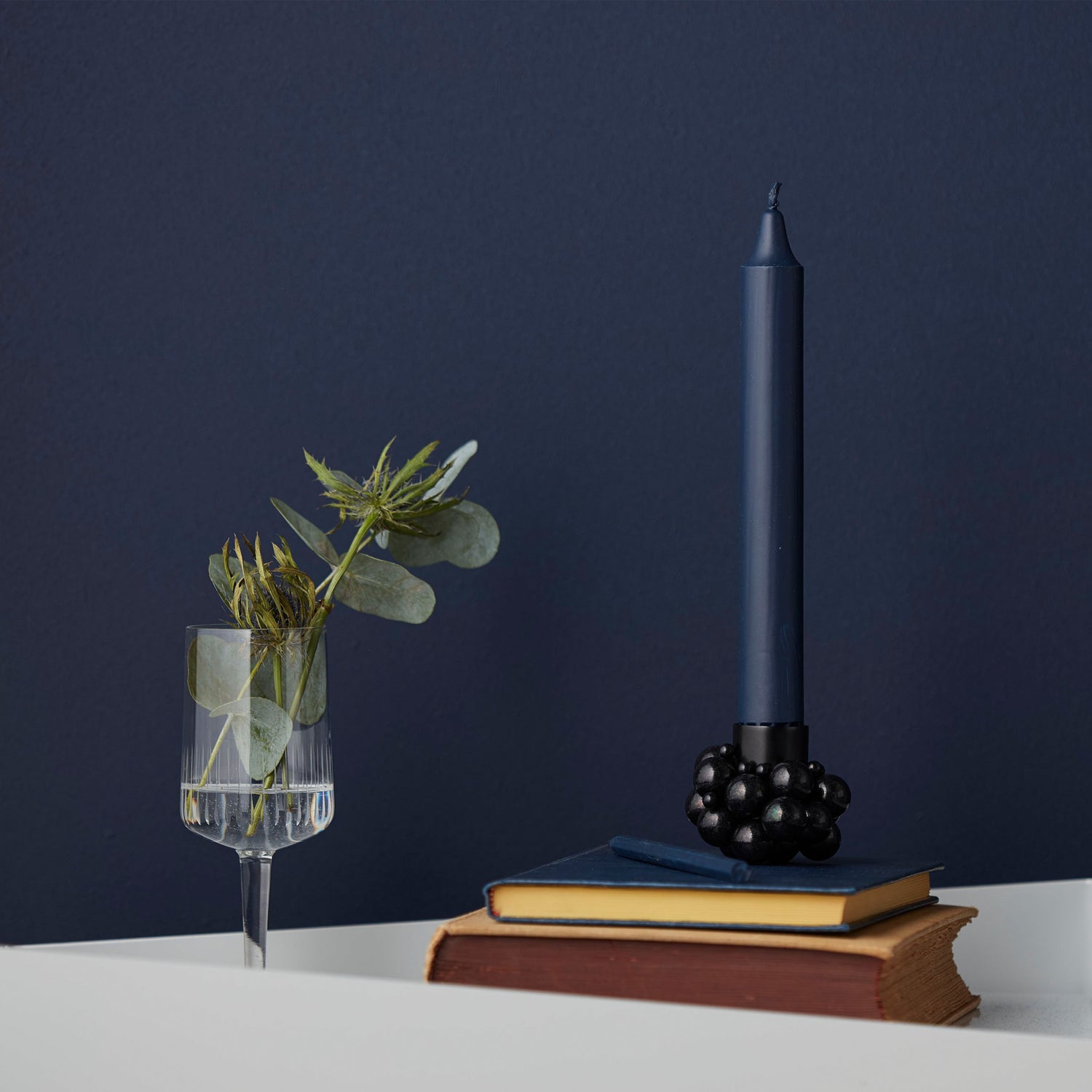 Molekyl candlelight 1 black
Consisting of a metal pipe, a magnetic and numerous steel balls, Molekyl candlelight is a unique candleholder that plays with materials, magnetisme, shapes and individuality all at the same time. The final design of Molekyl is unfinished, with the ultimate shape decided by you.
FURTHER INFORMATION 
Product name: Molekyl
Product category: Candlelight
Variant: 1
Colour: Black
Material: Steel
Designer: Michael Rem, 2014
Dimensions: Cylinder: Ø: 2 cm, H: 3,3 cm
Steel balls: Ø: 1,5 cm, Ø: 0,6 cm
Each candleholder comes with 25 large and 25 small steel balls and a strong magnet. With endless possibilities for arranging the balls and candle pipe as you wish, no two Molekyl candleholders are the same.
The essence of Molekyl is individuality and personalised creation. As all of the elements are held together with a magnet that are powerful enough to interact through non-magnetic materials, unique objects are created that seem to challenge the traditional laws of physics.
Use the candleholder as a centerpiece on the table or on the windowsill. Combine multiple candleholders to create a traditional Christmas or seasonal display. Or take a more bold approach by placing the candle pipe on top of the balls like it is floating over a cluster of molecules. Place some of the steel balls under a thin table to play with perceptions of space and gravity. Alternatively, create your design using just the large or small balls together.
Molekyl is available in chrome for a classic expression, black for a rawer feel and brass to create a more exclusive look.
Instruction: Use the large balls to build a base, then decorate with the small balls. If you wish to build larger setups, you will as minimum need a Molekyl 2. Then you can for example use all the balls on one candleholder. 
CLEANING GUIDE 
Preheat an oven to 60°. Put baking paper on two baking sheets. Separate all the balls from each other and the cylinder. Spread the cylinder and balls on the baking sheets. Be aware that the balls remain separate. Heat the parts for 10-15 minutes. Then clean the parts with a slightly damp cloth or paper.
Note: Be sure to turn off the light before it reaches the cylinder, as it may become very hot and may leave marks. Do not use abrasive surfaces to clean Molecular with. Never leave a light on unattended.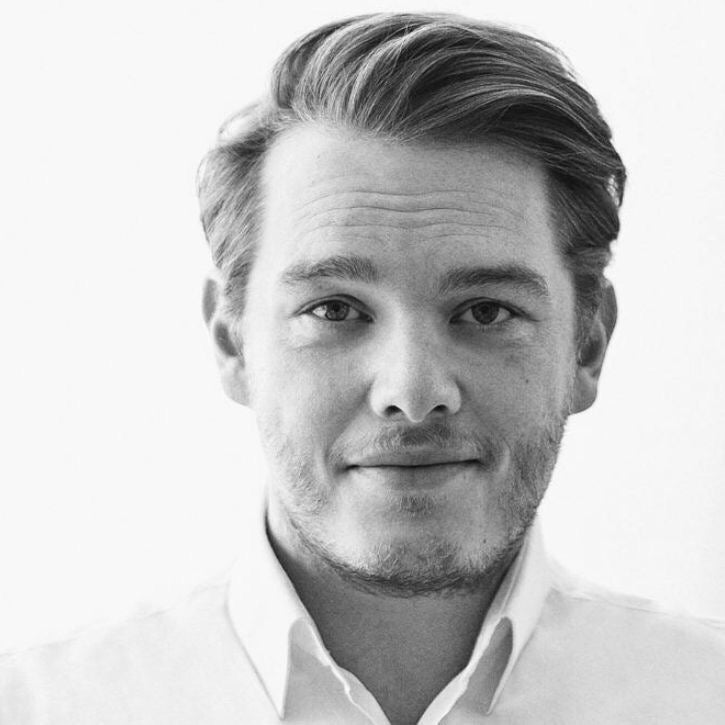 Designer
Michael Rem
Designer Michael Rem is based in Berlin and graduated from the University of Fine Arts Saarbrücken, Germany in 2009. He worked on several projects for renowned design companies before opening his own studio in 2012 and his first collaboration with Gejst in 2017.
See products