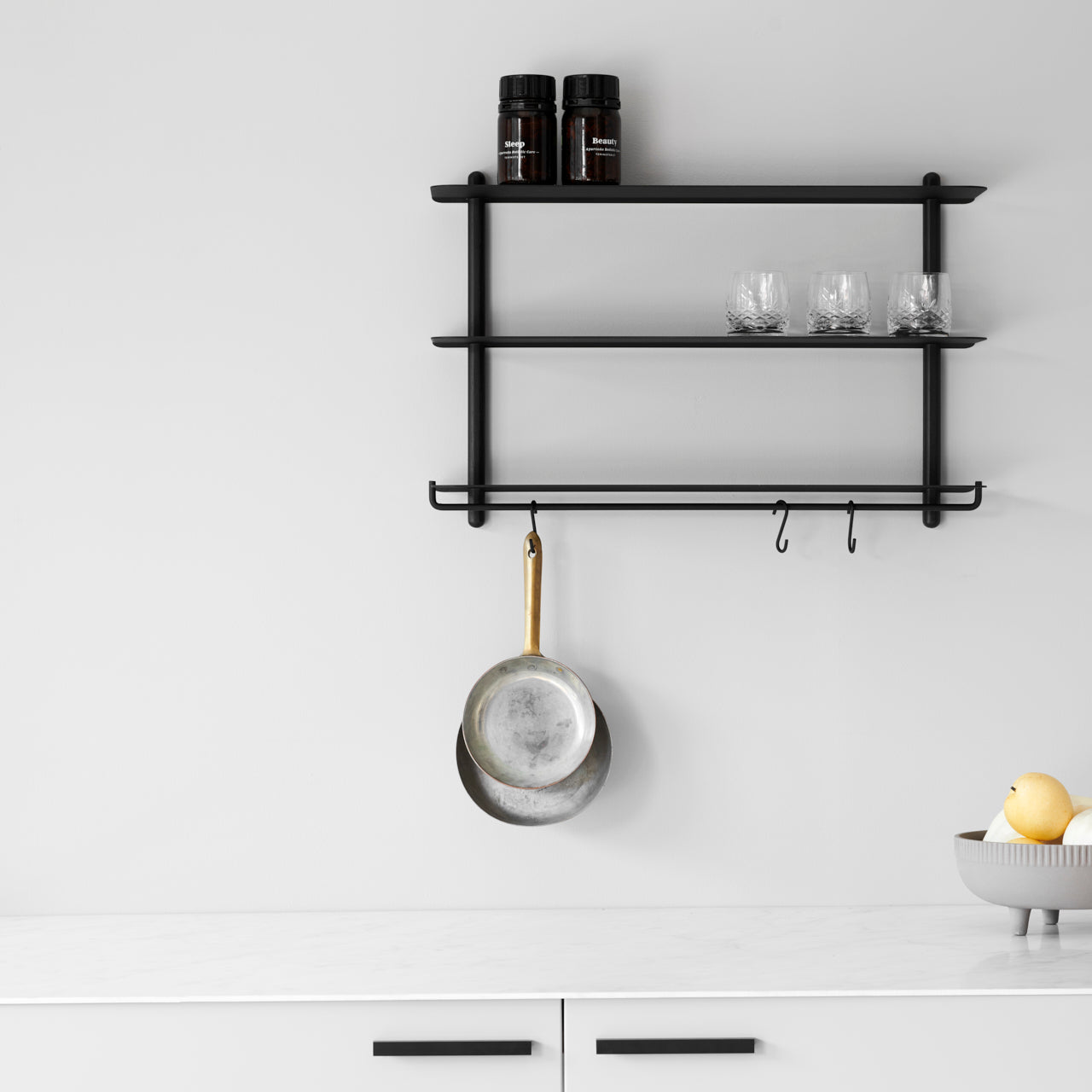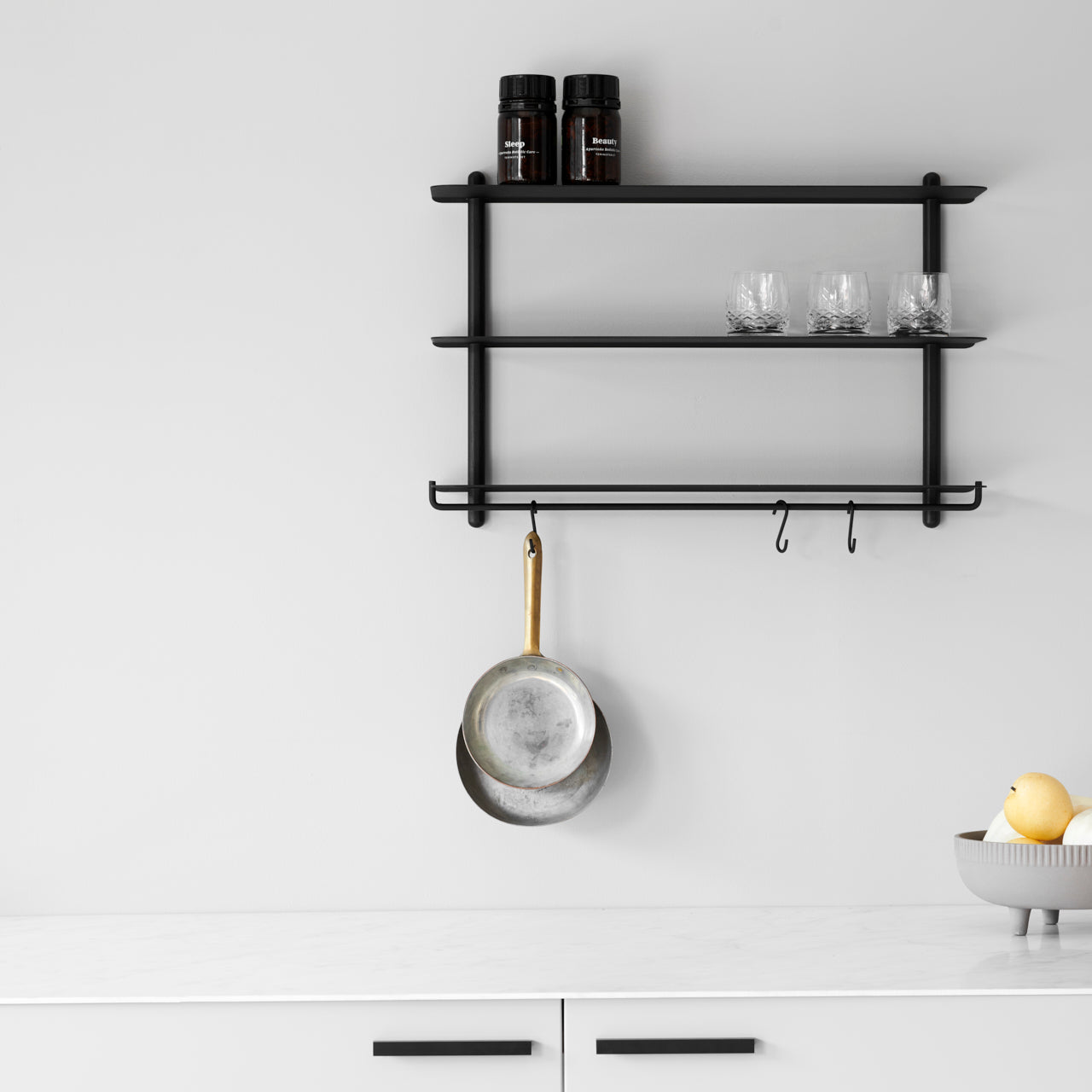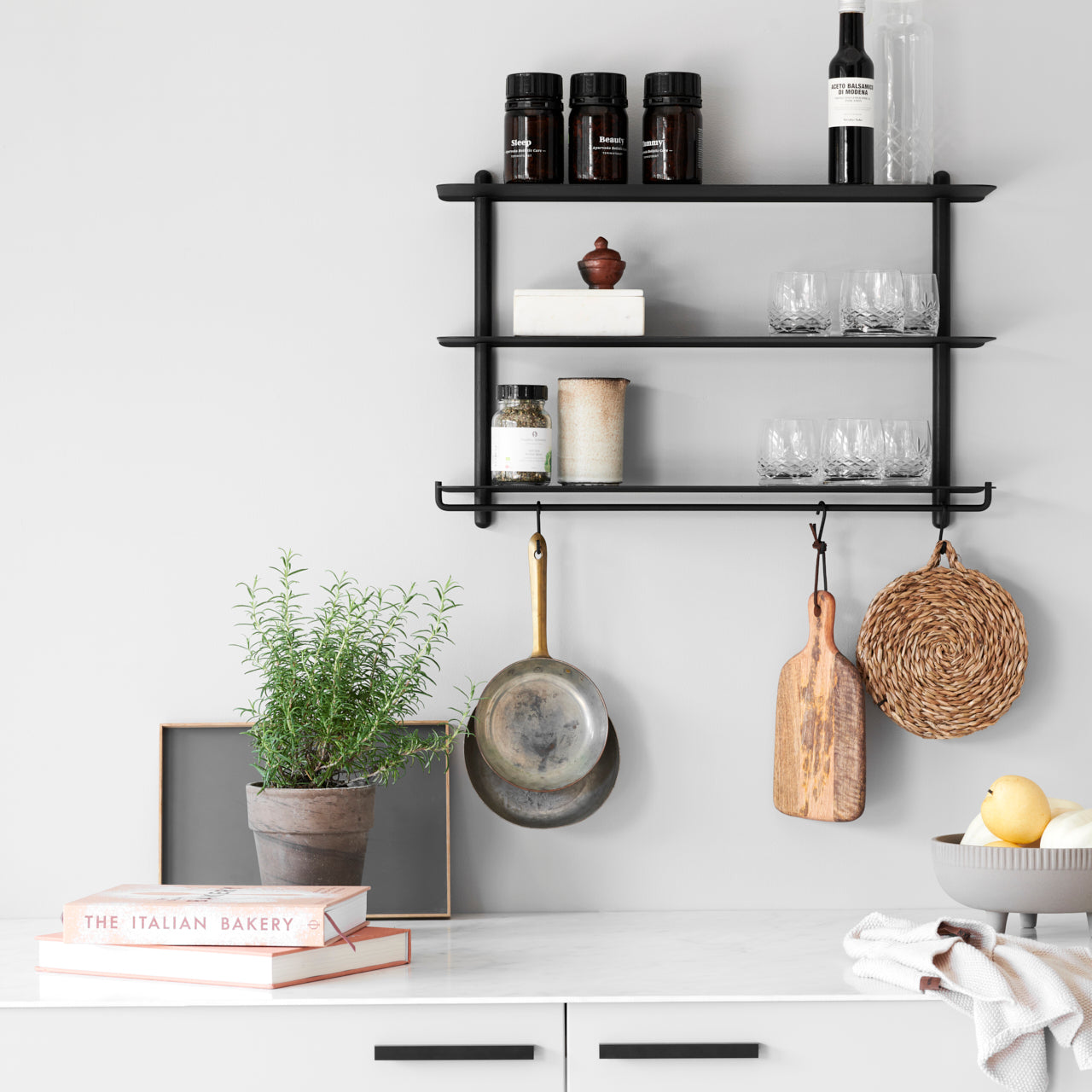 Nivo shelf hooks black - 3 pcs.
With the addition of Nivo rail and Nivo hook, Gejst completes and rounds off the Nivo collection. The elements expand the functionality of the classic Nivo shelf and turn the design object into a practical helper in your everyday life. Nivo rail and Nivo hook are perfect for displaying beautiful tea towels and pots in the kitchen, organizing bathroom accessories, or keeping essential everyday objects within easy reach. Nivo rail and Nivo hook are available in either black or white and are sold individually. Nivo rail comes in one size that matches the short Nivo shelf in small Nivo variants A, B, E, G and H.

Nivo rail and Nivo hook were designed in the same spirit as the Nivo shelf they are used with. Both pieces are simple solutions with the light and elegant expression that is the brand's signature feature. Once again, Gejst has rethought everyday objects and given them a unique twist without compromising on quality or the brand's Nordic design approach. Nivo rail enhances the shelf's graphic and minimalist expression in a reinterpretation that provides solutions for the practical challenges of everyday life and makes the Nivo shelf ideal for the modern home.
Nivo rail is easy to attach and slides effortlessly across the Nivo shelf to be placed exactly where it is needed - close to the edge or further in, closer to the wall. The addition of the small Nivo hooks opens a wide range of styling options. For example, you can use the Nivo shelf with the rail and hook in your hallway to hold colourful scarves or in the living room to display beautiful ceramics and the family's favourite mugs. 
Nivo shelf hooks comes in packs with 3 pcs.
FURTHER INFORMATION 
Product name: Nivo shelf hooks
Product category: Shelf hooks
Color: Black
Material: Steel
Designer: Böttcher & Kayser, 2017
Dimensions: W: 4,5 cm, H: 6 cm, Ø: 0,3cm.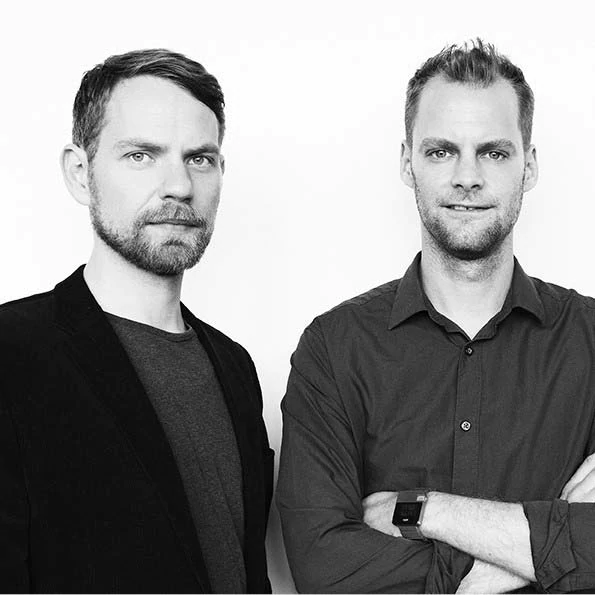 Designer
Böttcher & Kayser
Böttcher & Kayser is a Berlin-based studio founded by Moritz Böttcher and Nikolaus Kayser in 2007. They have been rewarded with several prestigious awards such as the Interior Innovation Award, several iF Design Awards and numerous Red Dot Awards – including the award 'Best of the Best' in 2013. Their projects have been published in books and magazines around the world.
See Products