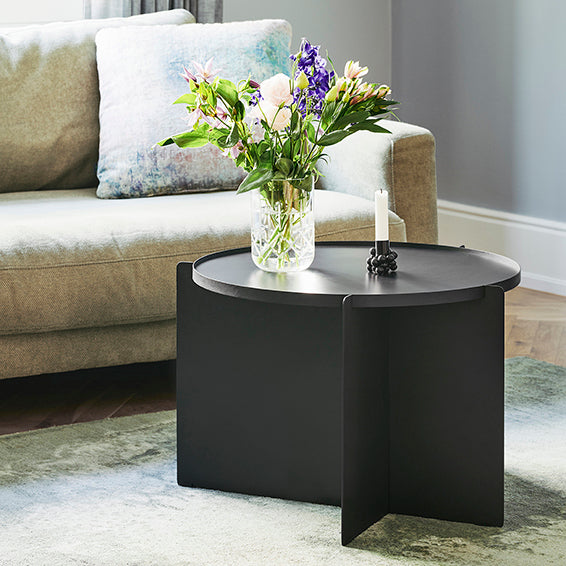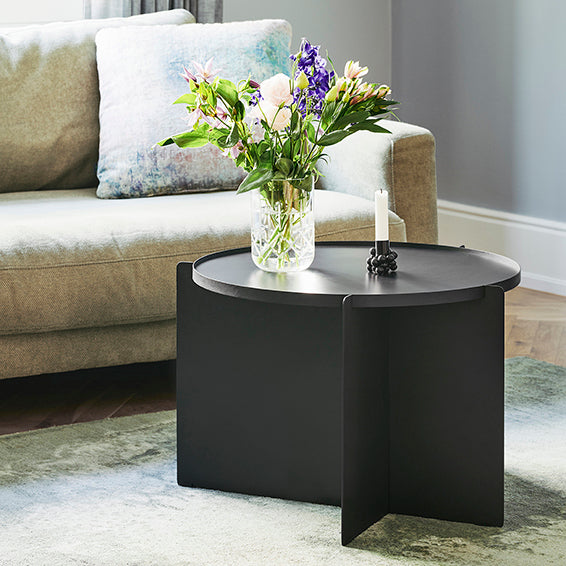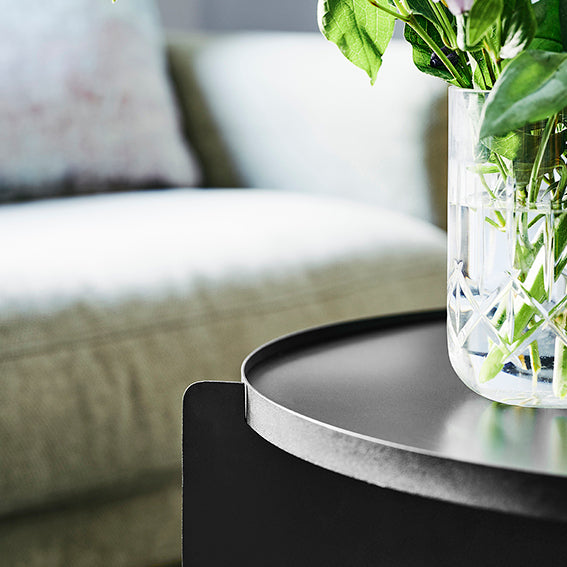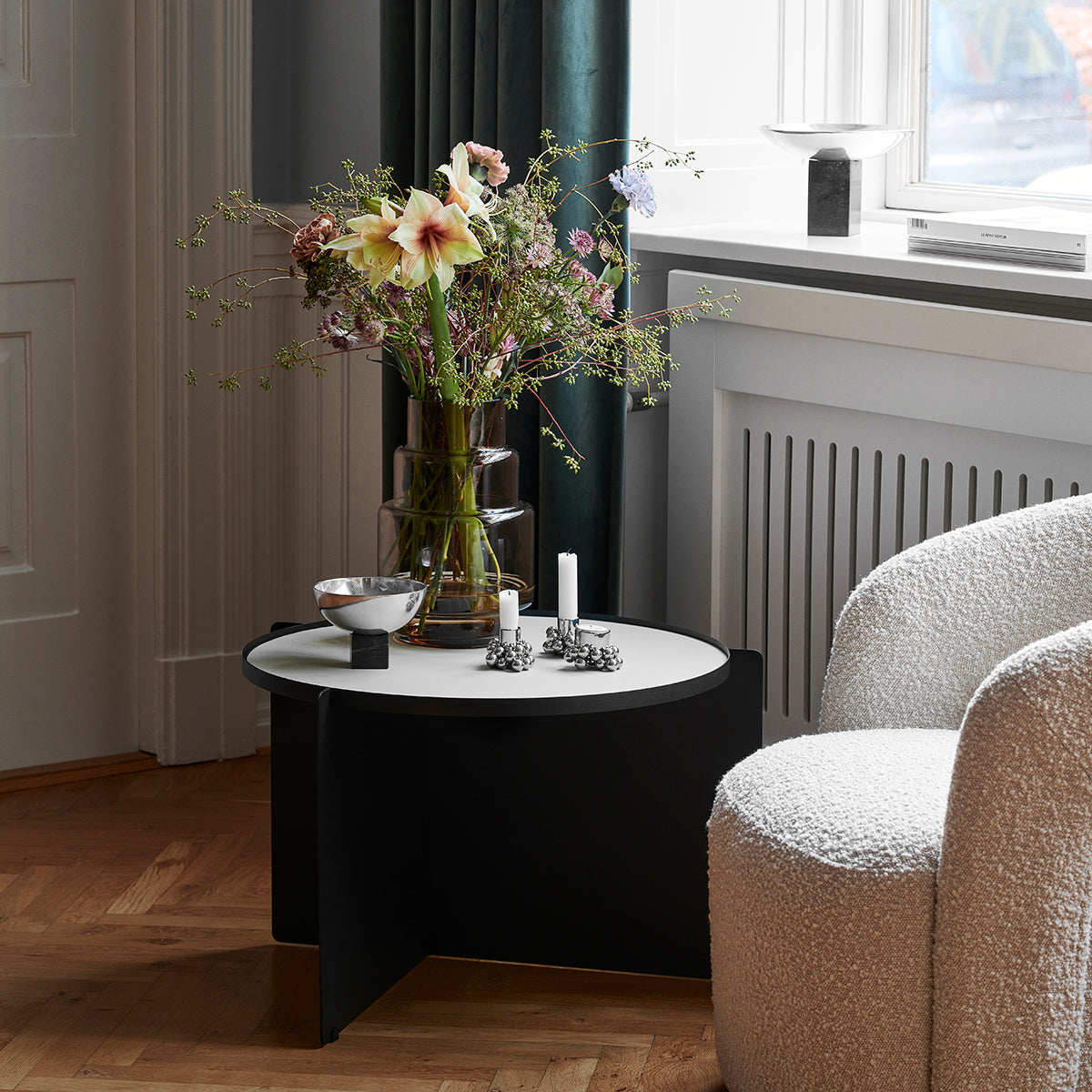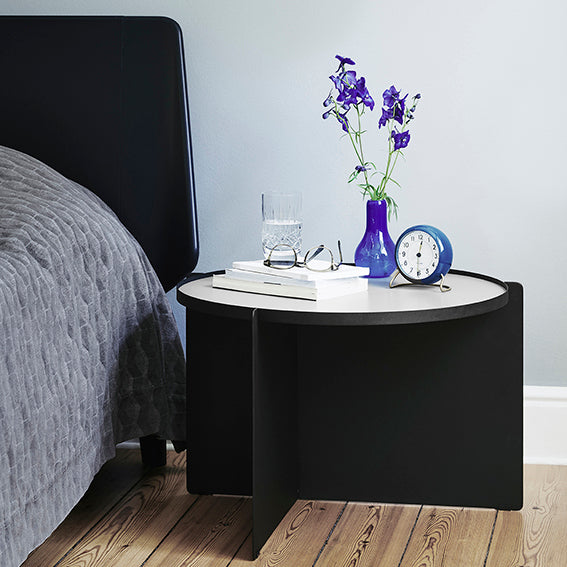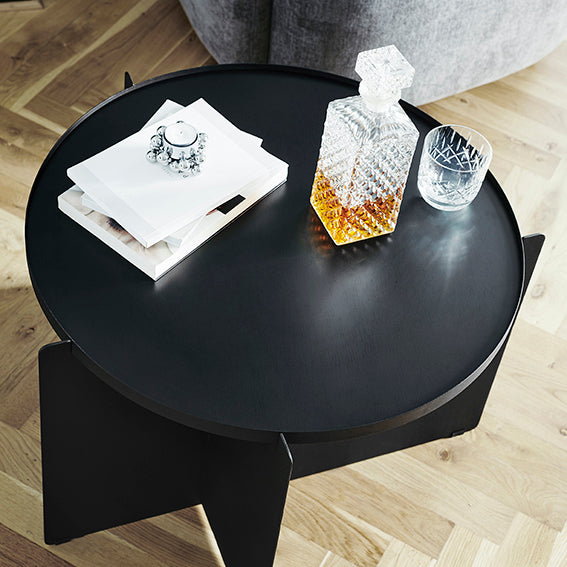 Playful. Modern. Functional. Terms that describe the new side table from Gejst. Svip was designed by acclaimed and award-winning C.F. Møller Architects with a straightforward and simple expression. Svip has the same modern Nordic expression as the Retell notice board, which was also designed by C.F. Møller Architects. In addition, the table is a beautiful reflection of the designers' passion for architectural quality. The technical, functional and aesthetic qualities of the design come together in a sublime table that clearly has more to offer than simply looking beautiful.
FURTHER INFORMATION 
Product name: Svip
Product category: Sidetable/ tray table
Color: Black
Material: Aluminium, steel & rubber
Designer: C.F. Møller Architects, 2020
Dimensions: Ø: 60 H: 42 cm
Svip's frame consists of two asymmetrically positioned aluminium plates that fit smoothly together to form a practical space. The table can be assembled into a stable construction in seconds. The steel tray comes with a light grey mat in specially developed rubber. The mat can be laid on top of the tray to provide a more practical surface than the black steel and bring an instant change in expression.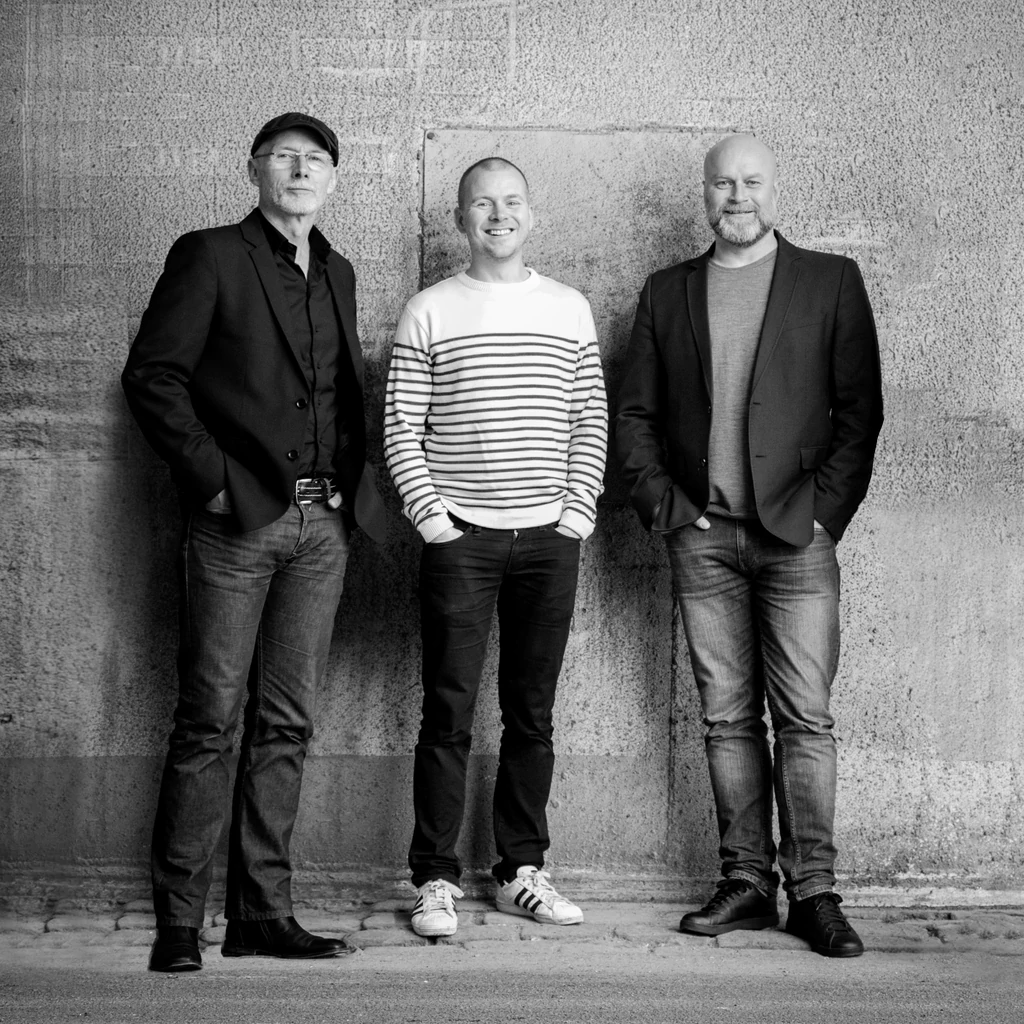 Designer
C.F. Møller Architects
C.F. Møller Architects is one of Scandinavia's leading architectural
firms, with 90 years of award-winning work in the Nordic region
and worldwide. Every day they create architectural quality based
on innovation, experience and Nordic values. This assures
sustainable and aesthetic solutions with lasting value for clients,
occupants and society.
See Products