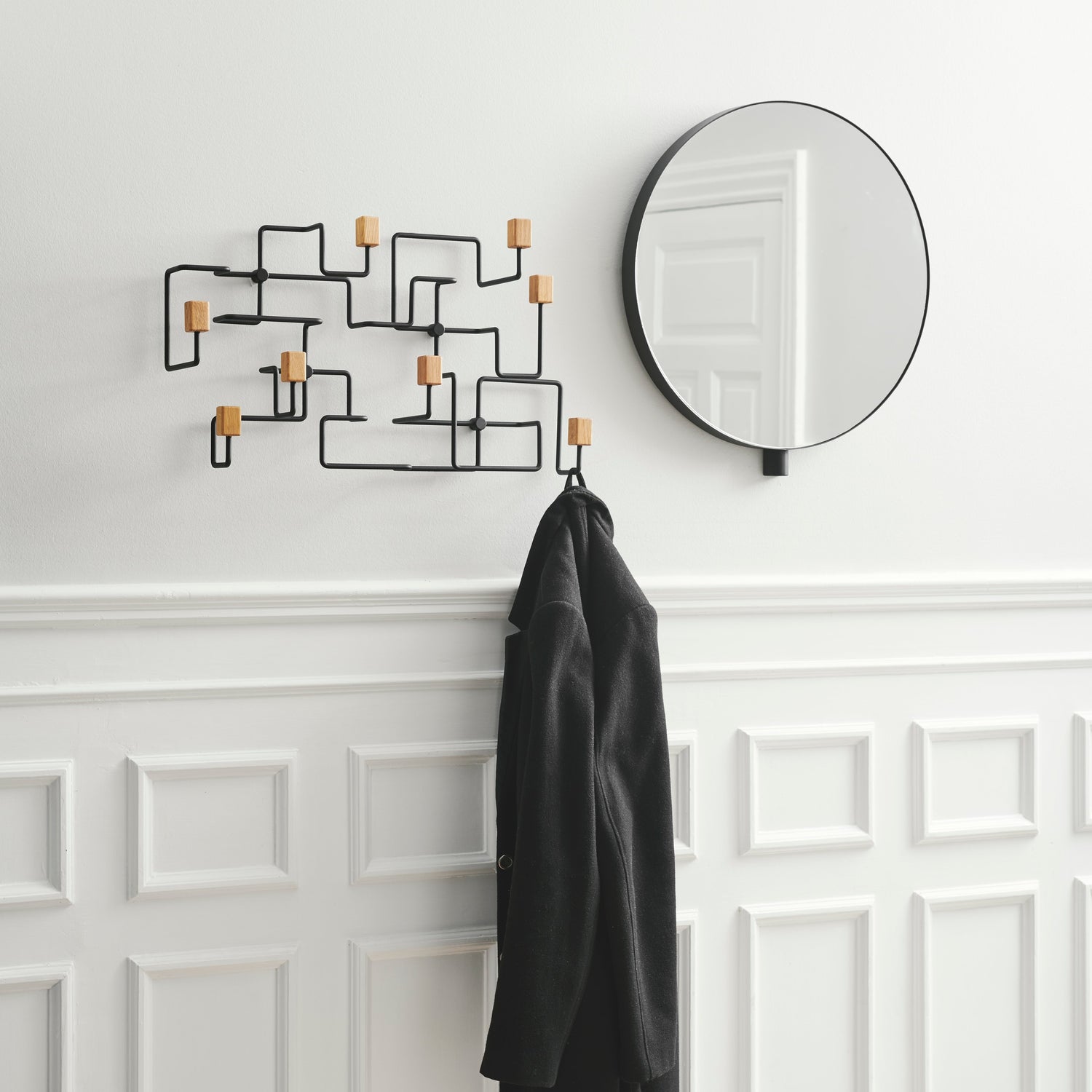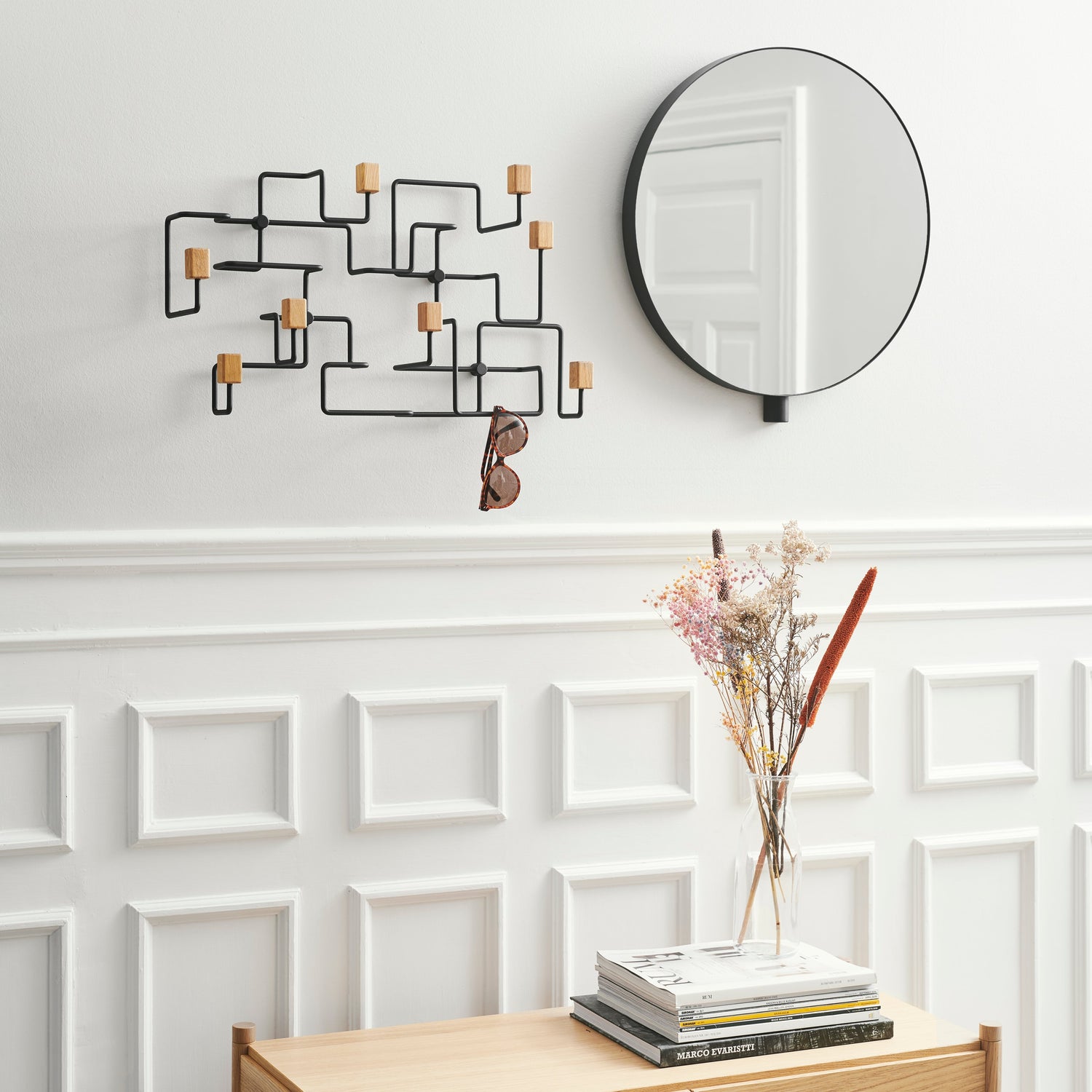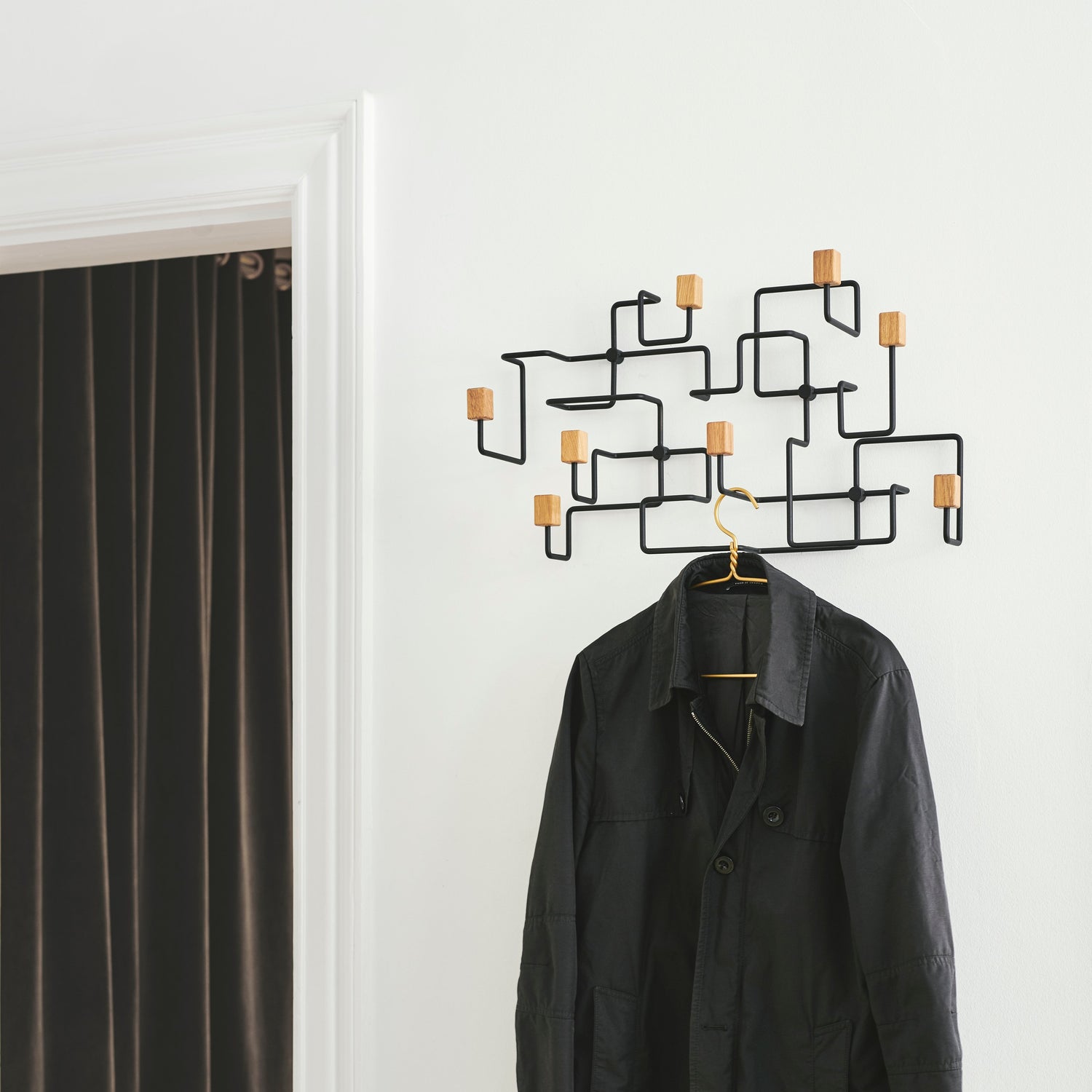 Underground coat rack black/ oak
Underground coat rack is not just another rack. With Underground, it is no longer necessary to store the rack and outerwear away behind the door. It is a brave choice.
Further information 
Product name: Underground
Product category: Coat Rack
Color: Black/ oak 
Material: Steel and Oak
Designer: Gejst Design, 2013
Dimensions: 59 cm, H: 33 cm, D:15 cm

Underground coat rack, is inspired by the London underground train system, was originally launched in 2013. The rack has now been redesigned, and Underground has turned in to a flawless and complete item. The frame on rack has a matte surface treatement, that gives the Underground coat rack a raw finish and a stylish look.

The carefully placed hooks, provide ideal possibilities for utilizing and using the coat rack as a functional product, that can carry the entire family's outerwear.
The coat rack is a statement, and a challenge to triviality and averageity. The staggered levels and sculptural incisions create a three-dimensional expression, that requires attention and opinion.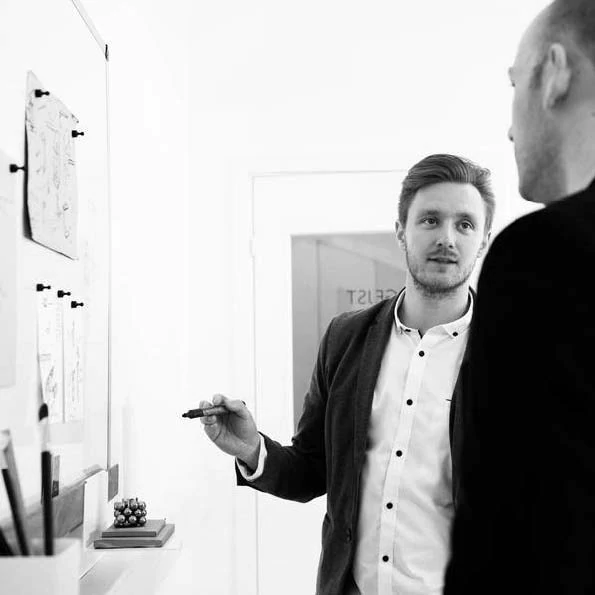 Designer
Gejst Design
Focusing on functional design and high quality materials, Gejst takes a normal product, looks at the need to be fulfilled, then strips it down to come up with something thrilling. Multifunctional and thought through to the smallest detail, you decide the final design and how it will be used.
See products